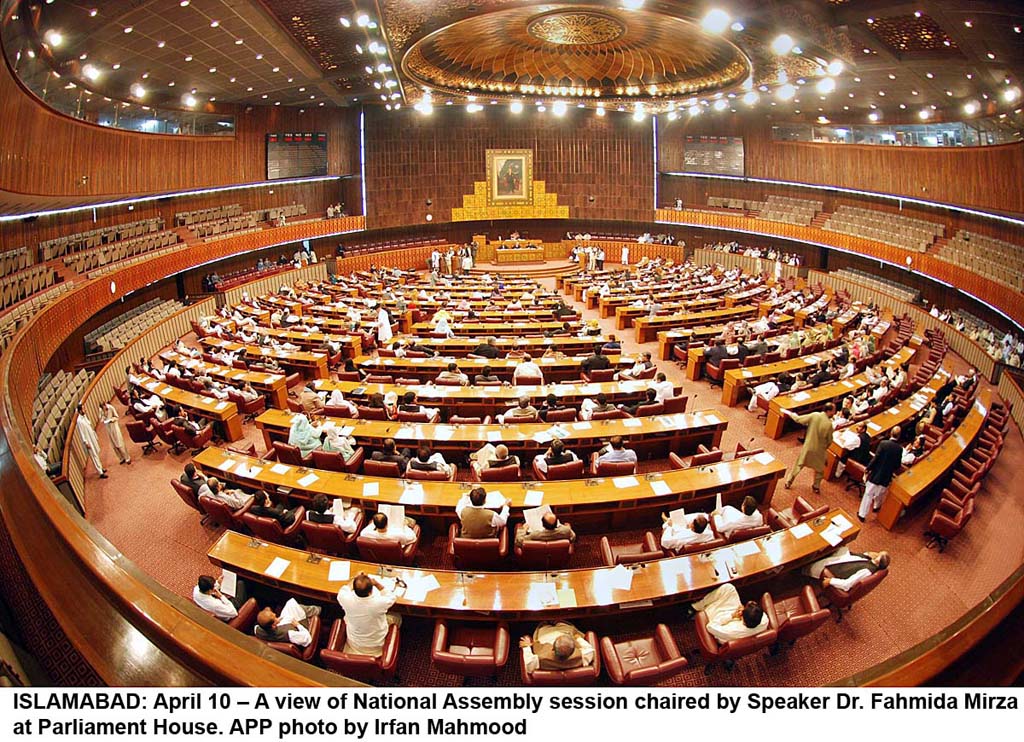 ---
ISLAMABAD: The National Assembly's special committee on child abuse on Monday sought a report from the Pakistan Telecommunication Authority (PTA) to inform it about the presence of any websites uploading porn videos featuring Pakistani children.

The report was sought after Ali Muhammad Khan of the Pakistan Tehreek-e-Insaf (PTI), a member of the special panel, claimed that porn videos of Pakistani children were being uploaded on dark web.

'We are all guilty, our guilt stems from our silence'

The lawmaker said that videos of child abuse in Pakistan were being uploaded. Children were also murdered on the demand of the dark web, he added.

Khan stressed the need to find out whether Zainab's murder was an individual act or any gang was involved in this heinous crime.

Convict in Zainab rape, murder case challenges death sentence in LHC

Taking notice on the presence of the purported website, Minister of State for Information, Broadcasting and National Heritage Marriyum Aurangzeb, also the chairperson of the committee, directed the PTA to submit a detailed report in this regard.

She asked the PTA to provide details on any steps it had taken to block such websites. The PTA was directed by committee members to share details of any action taken under the Cyber Crime Act.

Monday's meeting of the special committee was also attended by representatives from the ministries of human rights and law as well as senior police officials. The committee was briefed about the child rights and was told that laws had been made to curb child abuse.

The Human Rights Commission informed the committee that child pornography had been included in the Pakistan Penal Code and the law was applicable in all the four provinces. The law, according to the commission, is now in its implementation stage but requires further consultation with provinces.

UK toddler killer admits having child abuse images

Marriyum told the Commission's representatives to tell the committee whether or not any updated data was available on the child abuse cases in Pakistan. She said the special committee was established to improve the existing laws against child abuse.

Khan, the PTI MNA, insisted that the committee must determine where Zainab's murder was an individual act or the work of any racket.

The NA special committee on child abuse was constituted in January after the rape and murder of seven-year-old Zainab from Kasur.

The role of the committee is to recommend legal and other measures to counter the growing menace of child sexual abuse in the country.