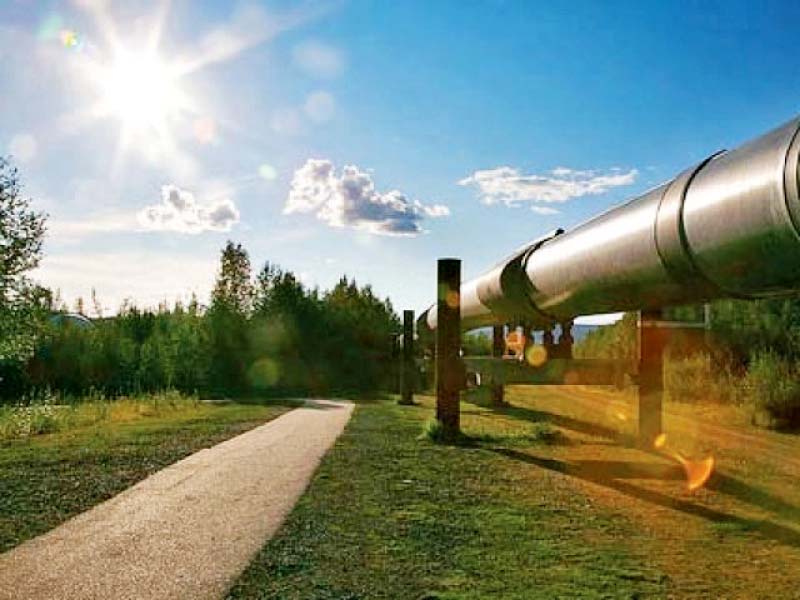 ---
ISLAMABAD: Inter State Gas Systems (ISGS) has received encouraging response to its tender floated for building an oil pipeline as 150 companies have bought tender documents to participate in bidding to win the multibillion-rupee contract.

A senior government official told The Express Tribune that many companies from China, Turkey and Russia have bought bid documents. Officials consider it a good sign that multinational companies are also participating in the bidding, hoping for increased and healthy competition.

The official said contract would be awarded on build-operate-transfer (BOT) basis and healthy competition would help in securing a low tariff for transporting oil through the pipeline.

ISGS to invite tenders for Sheikhupura-Peshawar white oil pipeline

ISGS - a state company set up to handle gas import projects - had floated the tender inviting companies to build a Rs56-billion oil pipeline from Sheikhupura to Peshawar with the intention of curbing oil theft and monopoly of oil tanker owners who have been threatening to stop oil supplies across the country. Feasibility study of the project had already been conducted.

"We have received a massive response from investors keen on building the oil pipeline," ISGS Managing Director Mobin Saulat told The Express Tribune.

ISGS board of directors had already cleared the project for implementation. It is expected to be completed within two years.

Estimated cost of the pipeline is Rs56 billion, but it may vary as the bidding process will determine the cost for each section of the pipeline.

The bidder will have the choice to tender for any or all the sections. ISGS will have the option of taking over the pipeline in 15 years.

At the end of the contract period, the facility is to be transferred to ISGS in a maintained and operational condition, at no cost and with assurances of operability for the next 25 years by a certified authority.

The pipeline system will be designed to meet a 40-year life cycle which will be extended, if needed, through future maintenance.

Oil tanker owners have been calling strikes to suspend oil supply across the country which has been a matter of grave concern for the government. They have also been allegedly involved in oil theft at different depots of Pakistan State Oil (PSO) and power plants.

In order to ensure a smooth supply of oil and avoid theft, the Petroleum Division has planned to lay the oil pipeline and assigned the task to ISGS to work as a designated company to float a tender.

ISGS has been dealing with gas pipeline projects like Iran-Pakistan, Turkmenistan-Afghanistan-Pakistan-India (Tapi) and North-South in the past as well.

Machike-Tarujabba pipeline: ISGS receive positive response

At present, oil tankers transport petroleum products and different incidents have forced authorities to re-think the model. According to estimates, furnace oil worth $200 million is stolen every year during transportation. Given the situation, oil pipelines become a safer mode of transportation, say experts.

Domestic refineries produce 13 million tons of petroleum products per annum against the current demand for over 24 million tons. Consumption is expected to rise to 26 million tons in coming years.

The balance is imported through tenders by PSO and private sector oil marketing companies (OMCs). Demand for petrol and diesel is growing at 20% and 10% per annum respectively.

Published in The Express Tribune, February 27th, 2018.

Like Business on Facebook, follow @TribuneBiz on Twitter to stay informed and join in the conversation.