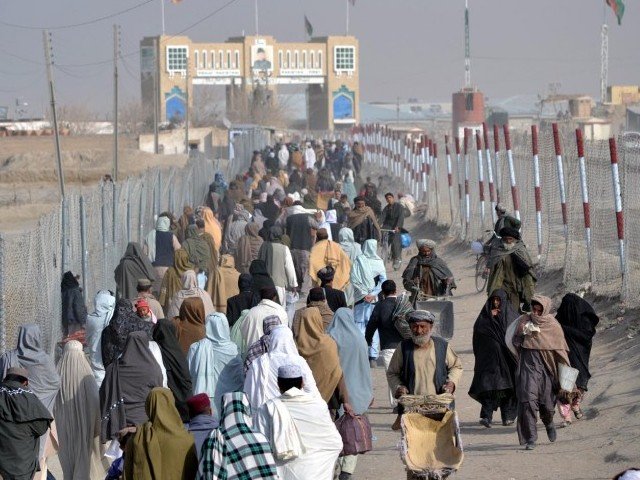 ---
ISLAMABAD: Pakistan will not force some 2 million Afghan refugees in the country to leave but encourages voluntary repatriation, a Pakistani cabinet minister said Monday, as the legal stay of around 1.4 million registered refugees in Pakistan will end on March 31.

Minister for States and Frontier Regions Abdul Qadir Baloch told members of the Pak-Afghan Track II Dialogue in Islamabad that Pakistan is treating refugees issue purely on humanitarian grounds, separating it from the security or political domain.

Pakistan also hosts nearly 1 million unregistered Afghan refugees in the country, whose documentation is currently underway across the country.

On January 31, the Pakistani cabinet extended the stay of the registered Afghan refugees in the country for 60 days.

US pledges to continue humanitarian aid to Pakistan for housing Afghan refugees

"The refugees have nothing to do with security situation. Also there is no serious law and order issue or conflict witnessed between the local communities in Pakistan and Afghan refugees," the minister said as Pakistani leaders routinely cite the longer stay of refugees as one of the security issues.

The minister said Pakistan is working in close coordination with the UN refugee agency and the Afghan Embassy to deal with the refugees' dignified return.

Afghan delegates at the track II initiative "Beyond Boundaries" earlier said the Afghan government will not be able to accommodate millions of refugees if they are forced to leave Pakistan.

"We also dealt with it as our international responsibility. The educational and health facilities in Pakistan were available to the Afghan refugees. I am glad to find out that 50,000 people educated in Pakistan are serving in Afghanistan presently," he said.

For many Afghan refugees 'home' is an unfamiliar land

The UNHCR representative Ruven Menikdiwela told the participants that the refugee agency is "encouraging voluntary return of Afghan refugees and support Pakistan's idea that those who want to stay in Pakistan should get Afghan passports first and then stay there (in Pakistan) with a valid visa."

"Pakistan has been providing access to schools and hospitals which is an in-kind contribution," she said, adding that "we cannot vouch for every individual refugee. We say if there are bad guys, deal with them according to law but don't bracket every one with terrorists."

"We would request the Pakistani government to give all stakeholders sufficient time ahead to prepare for implementation of repatriation plans. The Afghan government should prioritize building capacity of authorities in Kabul for issuing passports if it is ready to launch its resettlement program for the returning refugees," said the UN refugee agency representative.
COMMENTS (6)
Comments are moderated and generally will be posted if they are on-topic and not abusive.
For more information, please see our Comments FAQ