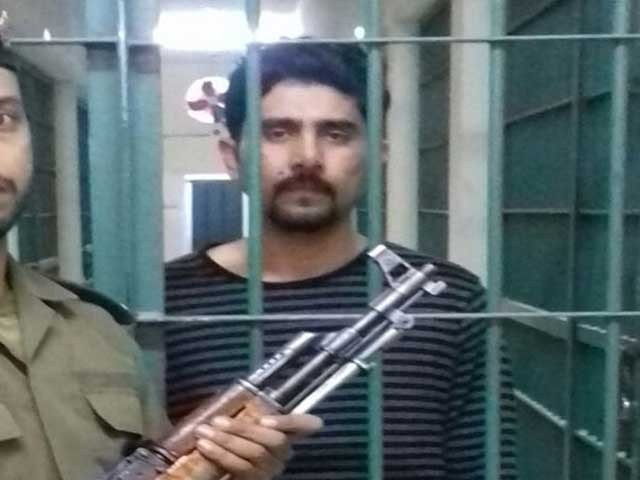 ---
Medical reports have revealed that Ashiyana Housing Scheme contractor and the owner of Bismillah Engineering Services Shahid Shafiq was not tortured, reported Express News.

Allegations were made that Shafiq was tortured by National Accountability Bureau (NAB) officials, however, the medical reports revealed that he is both physically and mentally fit. When he was presented in court, he was physically fine and only suffered from slight depression.

Rangers guard NAB as one more held in Ashiyana scam

Shafiq's wife had alleged that NAB officers had tortured her husband. She had further requested that a case be filed against the NAB officers.

Shafiq's arrest apparently came on the information provided by former Director General (DG) of Lahore Development Authority (LDA) Ahad Cheema.

Punjab bureaucracy calls off strike

The strike by Punjab bureaucracy against Cheema's arrest was called off on Monday and all offices of the Lahore Secretariat were re-opened, Express News reported.

The strike was called off after Punjab Chief Secretary Captain (retd) Zahid Saeed instructed all officers to work according to the law. He further said the law should be followed to investigate Cheema's case.

On the other side, Civil Secretariat, LDA and Punjab Revenue Authority officials are still divided into two factions regarding the protest.

Cheema was arrested last week for alleged misuse of authority in awarding Rs14 billion Ashiyana-e-lqbal project to Lahore Casa Developers, a joint venture (JV) said to be ineligible for the contract.

Ashiyana Housing Scheme contractor Shahid Shafiq handed over to NAB

After Cheema's arrest, the civil servants started a protest and also passed a resolution against the NAB action. A high-level delegation of the bureaucracy met Punjab Chief Minister Shehbaz Sharif and presented a charter of demands.