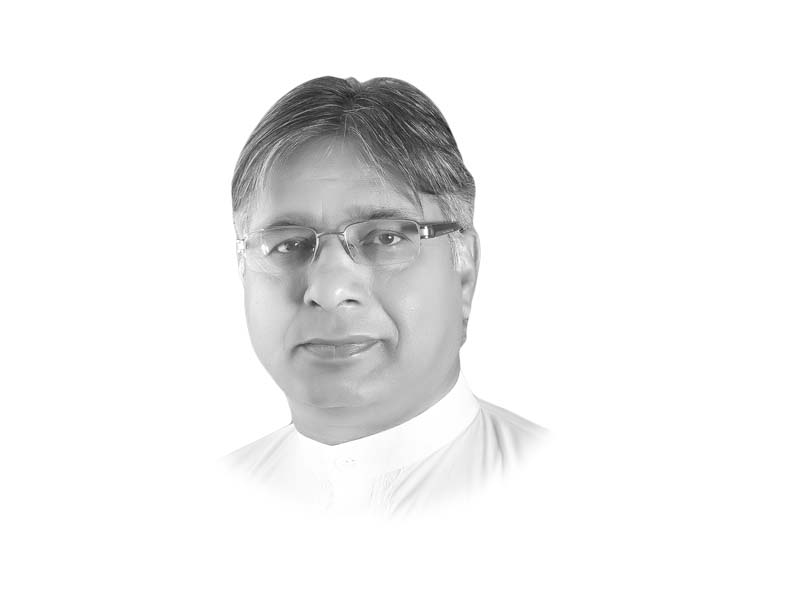 ---
Asma Jahangir breathed her last in her battlefield whilst discussing legal issues over the telephone with a member of the legal fraternity. Predictably, she will live on as a symbol of resistance to oppressive practices and her model of activism will be a subject of inquiry. In that event, the traditions and standards she set as a human-rights defender and a human being, will continue to inspire theoreticians and practitioners alike.

She contextualised the rules of engagement in social action that were tried upon in other parts of the world during human rights movements. The moral principles and strategies she adopted drew clear distinction between dos and don'ts that may guide social actors in discharge of their responsibilities, irrespective of the ideological peculiarities.

Firstly, she managed to engage in dialogue with people in power, directly and indirectly, without sacrificing her responsibility as an activist. For instance, her role in drafting the Bonded Labour (Abolition) Act of 1992 and as member of the official Commission of Inquiry on Status of Women in 1997 is a testimony to engaging with the government on reasonable terms. Nevertheless, she did not aspire for a political office and refused to accept financial assistance from the government in order to maintain an institutional impartiality. Hence, she was able to remain political neutral while contributing to crucial struggle for democratic development.

Similarly, political neutrality was a hallmark in the human-rights institutions she helped build. For instance, the Human Rights Commission of Pakistan adhered to standards of impartiality from appointments and organisational structure to offices to human rights reporting. Her colleagues and successors also upheld the tradition.

Secondly, the magnanimity shown in providing legal and moral support to her detractors in need is reminiscent of a high degree of optimism and faith in human virtue. The moral worth made her argument more convincing against her adversaries.

Thirdly, Asma maintained a balance or a combination of idealism and realism. While she pursued idealism in protection of human rights, she was highly mindful of pragmatic needs in advocacy. For instance, her strategy and logistics for visit to Balochistan in 2006 exemplified a combination of down-to-earth approach and idealism of conscientious objection.

Fourthly, professionalism, she is the only person who held the three positions as the UN special rapporteur for about 20 years. This explains that a wide range of international bodies recognised her expertise in different areas of protection of human rights besides her integrity and credibility. The appointments on these jobs are made through wide consultative and participatory process and no remuneration is paid.

She visited several countries for fact-finding missions as the UN special rapporteur, her credibility as impartial and independent human rights expert was such that not a single country ever challenged her report, even though the reports were critical of governments' action or inaction. Being part of observers' mission to Guantanamo Bay jail was no small feat, particularly as a Pakistani.

Fifthly, she used her hard-earned personal repute to advance her activism, however, never sought any favours in home country owing to her position in the UN, etc. Hence her stand on human rights accompanied a display of character, something that leadership of all levels can benefit from.

Sixthly, she maintained a resolute confidence in people-centric approach, hence she invested her energies in organising and educating a cadre of human rights defenders, build institutions that could cater to needs in mobilising and campaigning for human rights. No surprise that she made herself accessible to a wide range of media simultaneously with people across the country who approached her for litigation, mostly without fee.

Finally, besides a thinking mind, she nurtured a feeling heart. She was a better advocate because she could listen to and step into shoes of the victims of grave human rights violations. Her legacy is testimonial that the Pakistani society can produce individuals of acumen, character and egalitarian ideals.

Published in The Express Tribune, February 26th, 2018.

Like Opinion & Editorial on Facebook, follow @ETOpEd on Twitter to receive all updates on all our daily pieces.