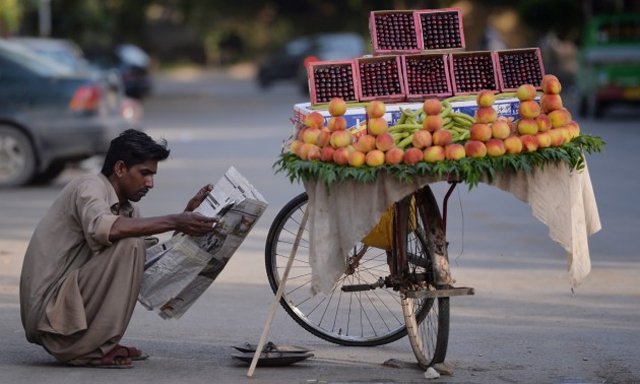 ---
KARACHI: After an awful lot of confusion, it emerged that Pakistan would be placed on the Financial Action Task Force's (FATF) terror financing watch list.

In one week of developments, Pakistan was given a reprieve, according to its foreign minister, only for its neighbour to claim that it wasn't the case. A day later, it transpired that Pakistan's minister got it wrong. Pakistan would be placed on the watch list from June, and it would get three months to take action against money-laundering and terror-financing.

Experts now suggest that Pakistan will need to revisit its foreign policy – a neglected area – to win back a balanced relationship with the world. Out of its four neighbours, it has a friendly working relation with just one. Two of the four are vocally critical of Pakistan's policies, while relationship with the fourth, Iran, has room to improve.

Additionally, experts believe, Pakistan would find it tougher to smoothly run financial and trade ties with many counterparts, which it successfully managed during 2012-15. Previously, the country remained on the watch list but found no difficulties in acquiring a $6.6-billion loan from the International Monetary Fund (IMF) and running other businesses with the world. Furthermore, it also remained a major ally of the US in the war against terrorism.

After FATF fiasco, govt looks inwards

"This time, Pakistan will find a different world. During those times (2012-15), Europe was not facing terrorist activities," NUST Islamabad School of Sciences and Humanities Principal and Dean Dr Ashfaque Hasan Khan told The Express Tribune.

Germany and France are among the European countries that strongly backed the US move to put Pakistan on the watch list, while China and Saudi Arabia – the countries with which Pakistan enjoys good ties – also agreed with US's agenda.

"The likely impact of putting Pakistan on the list would be like a downward revision in credit rating by global financial institutions, and paying a higher cost and return on floating Eurobonds.

"Foreign direct investment may also take a hit due to the likely increase in investment-risk factor; the stock market may face a dip in foreign portfolio investment, opening letters of credit for imports may become expensive … in a nutshell, Pakistan's cost of doing business, which is already on the high side, may increase further," Khan remarked. National Bank of Pakistan President Saeed Ahmad anticipated at a press briefing last week that Pakistani banks would face difficulties in conducting financial transactions if FATF decides to put the country on the grey-list.

EFG Hermes Chief Executive Officer Muzammil Aslam said the government needs to fix its foreign policy and do more on rebalancing its relationship with the world rather than doing more on FATF's front as the decision is influenced by international political motives.

"When Pakistan acquired an IMF loan in 2013, it was enjoying comparatively better ties with the US ... China-Pakistan Economic Corridor (CPEC) has improved things in Pakistan, but lowered its reliance on the US," he added.

On the regulations side, Aslam said that government institutions in Pakistan have been tightening the noose around local and foreign financial transactions for a long time.

"I am the CEO of a company … the State Bank of Pakistan and SECP [Securities and Exchange Commission of Pakistan] have regularly been issuing instructions regarding AML (anti-money laundering) and acquiring details about our clients and we also submit affidavit in this regard," he said.

He suggested that if Pakistan was planning to float Eurobonds in a bid to boost its foreign exchange reserves higher, then it should do this in the next three to four months, before June. "This is time for a change in [elected] governments … the outgoing government should acquire another $2-2.5 billion through Eurobonds," he said.

World Bank 'moderately' satisfied with progress on $73m water project

Pakistan is feared to face an import payment crisis by June 2018 as foreign exchange reserves are depleting fast due to the widening current account deficit.

An informed source claimed Pakistan's name was put on the future grey-list in the second round of FATF session due to wrong moves made by newly-appointed inexperienced ministers and advisors. Otherwise, the task force was convinced not to do so in the first round.

"FATF got irritated at their [Khawaja Asif, Ahsan Iqbal and Miftah Ismail] congratulatory messages on twitter, which were in violation of its norms ... the FATF usually announces its decisions via a press releases," the source added.

The writer is a staff correspondent





Published in The Express Tribune, February 26th, 2018.

Like Business on Facebook, follow @TribuneBiz on Twitter to stay informed and join in the conversation.


COMMENTS (12)
Comments are moderated and generally will be posted if they are on-topic and not abusive.
For more information, please see our Comments FAQ