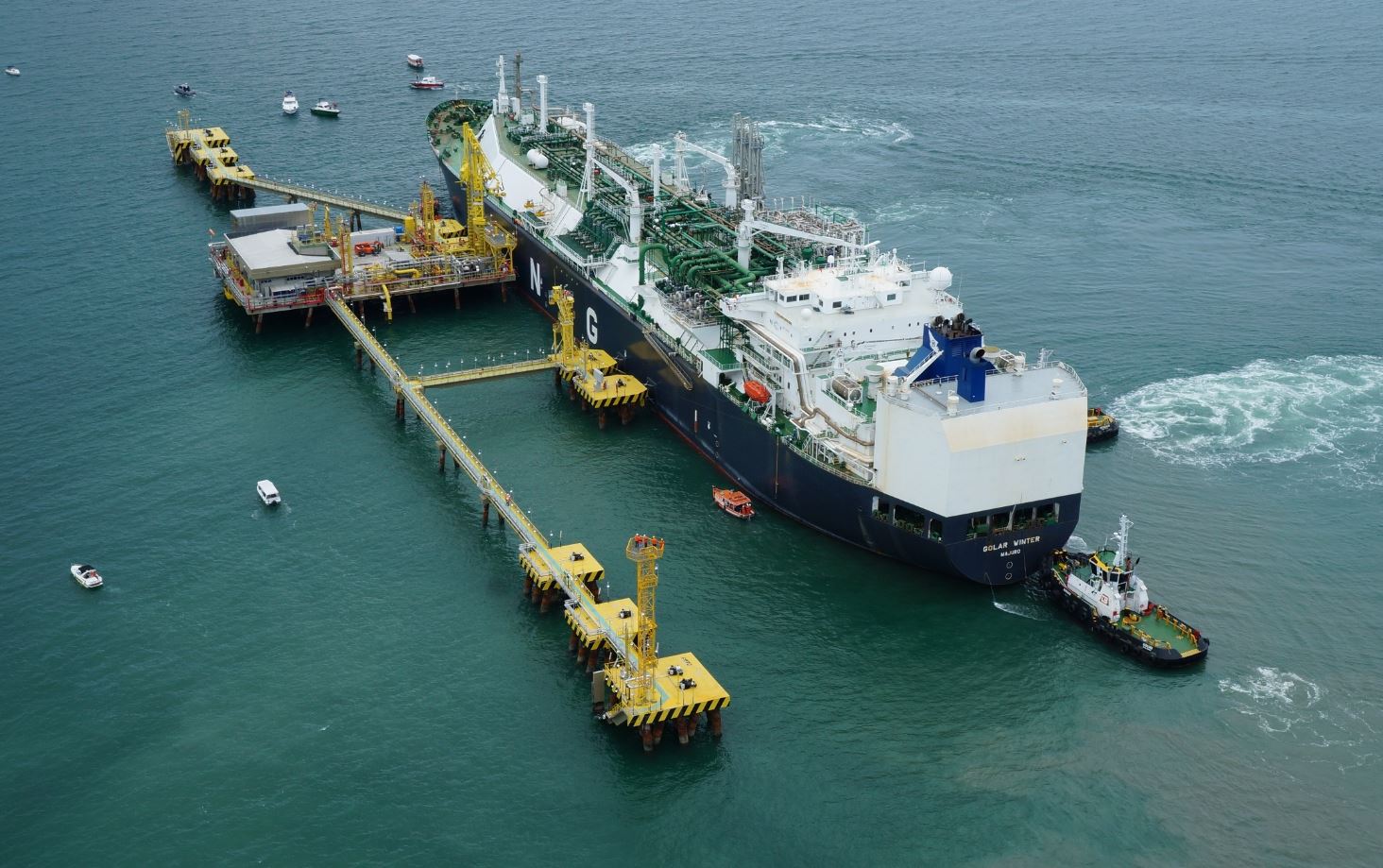 ---
ISLAMABAD: The energy crisis has been resolved or is on its way to a temporary resolution through imported resources like liquefied natural gas (LNG).

A long-term solution, however, will require development of domestic resources. Imports may not be sustainable in the long run. Additionally, they will create problems of energy security in the country.

Crude oil production in Pakistan has grown at 5.7% per year over the past five years (2011-16). Production increased from 65,866 barrels per day (bpd) to 86,481 bpd.

Output had peaked in 2015 at 94,493 bpd, but came down in the subsequent year. MOL is largely responsible for most of the expansion with a growth rate of 21.9%.

Pakistan seeks Danish investment in renewable energy

In provincial terms, most of the growth has been in Khyber-Pakhtunkhwa (K-P), where production rose at a phenomenal pace of 15.1%, almost doubling the province's share from 7.8 million barrels to 15.851 million barrels.

K-P's share as a percentage is now almost 50% or slightly more in total production. It was 33% five years ago.

However, critics argue that undue political mileage should not be taken by the K-P provincial government as most of the infrastructure and activity came from federal government institutions.

Two oil fields in K-P have contributed to most of the growth namely Nashpa and Makori East. The latter is a new field which produced almost nothing at the beginning of the five-year period under review.

Now, it is producing 14,343 bpd, which is more than 16% of the total production in Pakistan.

Nashpa more than tripled its output in the same period at a growth rate of 29.7% per annum. Its current production is 19,132 bpd.

Other oil fields have very small output below 1,000 bpd. Closest to Nashpa and Makori are Adhi field (Punjab/Pakistan Petroleum Limited (PPL) at 6,601 bpd. Kunnar and Pasakhi are the next competitors with output between 3,000 and 4,000 bpd each.

K-P's oil sector including K-P Oil and Gas Company (KPOGC) is quite upbeat. It projects an output of 200,000 bpd in the province by the year 2025, which can result in an output of 300,000 bpd at the country level. It may appear slightly unrealistic, but can be achieved.

Gas sector

There hasn't been any growth in output in the gas sector over the past five years, even though more chances have been projected by experts.

Gas output has been stagnant at 4 billion cubic feet per day (bcfd) or 1.5 trillion cubic feet (tcf) per year since 2002. It would be of interest to dig a bit deeper into the numbers.

Out of the original gas reserves of 50 tcf, some 15.37 tcf has already been produced and consumed. The balance is 34.676 tcf.

There are around 200 gas fields in the country, most of which have very little output. Only 13 of them provide 80% of the reserves and almost 95% of the yearly output.

The largest is Sui field in Balochistan with original reserves of 11.772 tcf, followed by Mari (6.988 tcf), Qadirpur (4.56 tcf), and Uch (3.655 tcf). Other nine fields in the large category have reserves of 1-2 tcf each. All other fields have reserves of less than 0.1 tcf each.

Sixteen companies are operating in the gas sector. Only United Energy Pakistan appears to have succeeded in increasing its output at a pace of 23.4% per annum, which is remarkable.

Others, which have shown some progress, are Oil and Gas Development Company (OGDC) which has recorded 5.4% growth followed by Mari Petroleum at 4.6%.

PPL has a negative growth of 2.7%, which should be a cause for concern both for the Petroleum Division and the PPL management.

In the oil sector too, PPL's performance has been wanting at 1.7% only. Similarly, OGDC has a low growth of 2.6% in crude output. Clearly, there is some malaise in the two companies.

It will be sufficient to say that some shake-up is required including boosting of a competitive environment.

Promoting private sector

KPOGC has advertised five projects in its marketing plan with average capital expenditure of $50 million per field. This is not the kind of investment many Pakistani companies cannot invest in.

If the enabling environment is there and a capacity-building project is there which encourages domestic investors, some local companies and entrepreneurs can be attracted, provided all support services (rig owners and operators and all other technical services) are available.

More than 100,000 oil industry professionals are working in the Middle East and scores of Pakistani executives retire from domestic and foreign companies in Pakistan and abroad.

If some kind of a modaraba financing is offered, these executives can launch their own companies or manage new domestic companies whose owners may not be well versed with the sector. Institutional companies and foundations like Fauji, EOBI, etc can also chip in.

Pakistan's situation, especially in K-P, is somewhat similar to that in Texas in the early days. There were no large companies initially. Oil industry in the US was small which later turned into a monopoly of Standard Oil which was then dismembered due to legal issues.

In early times in the US, investors came without any technical background or expertise. Similarly, Pakistan's textile and construction magnates can start their businesses in this sector.

Foreign companies, which are otherwise reluctant for a variety of reasons and have other interests and priorities, can have joint ventures with the locals lacking technical exposure, but have the business acumen.

Eni likely to grab bigger slice of Pakistan's LNG market

Textile magnates are striving to maintain their market share and have not been quite successful these days. Oil sector can make the same contribution as the textile sector does in sending exports and earning foreign exchange.

Domestic production of oil and gas can do the same by saving foreign exchange. It may require much less effort to save, say $5 billion, through local oil and gas production than to be able to make $5 billion worth of textile exports.

Concluding, oil and gas imports may become unsustainable. There is a realistic potential to substitute them with local production. Adequate policy measures, including the suggested ones, should be taken towards this end.

The writer had been member energy at the Planning Commission until recently

Published in The Express Tribune, February 26th, 2018.

Like Business on Facebook, follow @TribuneBiz on Twitter to stay informed and join in the conversation.


COMMENTS
Comments are moderated and generally will be posted if they are on-topic and not abusive.
For more information, please see our Comments FAQ