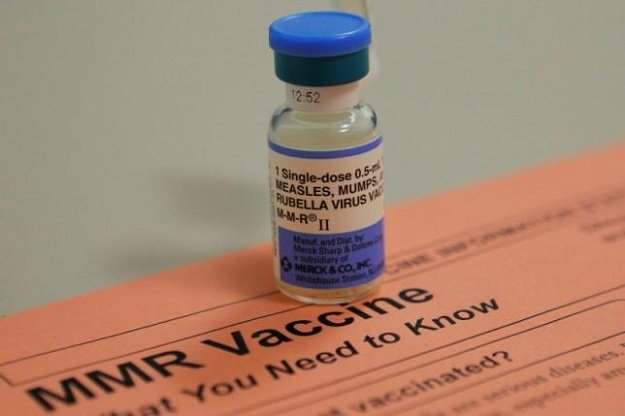 ---
ISLAMABAD: On the verge of a measles catastrophe, the country is facing an increasing number of reported cases compared to 2016. For the previous and current year, a report by the World Health Organisation presents a dire picture of Pakistan's weak surveillance.

The numbers reveal that Pakistan not only experienced a significantly higher number of cases than the entire region, but that cases rose by more than 100 per cent in 2017, compared to previous year.

According to the Measles-Rubella Bulletin, the data analysis on the region reports 6,494 cases in 2017, while in 2016 the reported cases were 2,845.

A total 10,540 suspected cases were tested in the lab from January 1 to December 31, 2017 and 6,494 of them were positive.

The report states that although all the suspected cases were tested in the lab, but none were investigated for further action and planned campaigns. The country reportedly received 367 Rubella cases for the same year.

Public health crisis in Pakistan

War-ravaged Afghanistan tested 2,321 cases in the same period, with 1,511 confirmed measles cases.

In 2016, Pakistan tested 5,871 cases, 2,845 of which were confirmed positive. Measles incidence for the year was 16.06 per cent and has gone up to 36.67 per cent in 2017. The officials fear the actual number may be much higher.

Under the national schedule, children between the ages of nine and 15 months should be vaccinated, but the Expanded Programme on Immunisation failed to ensure this, even as the numbers crept higher. The administration not only failed to detect outbreaks but also did not respond to them on time.

Last year, a meeting conducted by the Pakistan Health and Population Strategic Forum, chaired by Federal Minister for National Health Services Saira Afzal Tarar, took notice of the measles situation. She agreed to launch a measles vaccination campaign in high-risk areas in April, and a nationwide anti-measles drive in October 2018. They also decided to release a plan of action with mutual consultation among all provinces.

Old diseases, old problems

Health experts admit that a nationwide measles campaign should have been launched in the second half of 2016 or the first quarter of 2017, but due to the poor status of regular immunisation in all provinces except Punjab, it was never achieved.

According to WHO standards, 95 per cent coverage is the necessary rate to avert an outbreak as the disease is highly infectious. Even reaching the 80 per cent coverage threshold will avert large-scale outbreaks.  Except for Punjab and Azad Jammu and Kashmir, all other provinces and territories report 50 per cent or less vaccine coverage.
COMMENTS (1)
Comments are moderated and generally will be posted if they are on-topic and not abusive.
For more information, please see our Comments FAQ