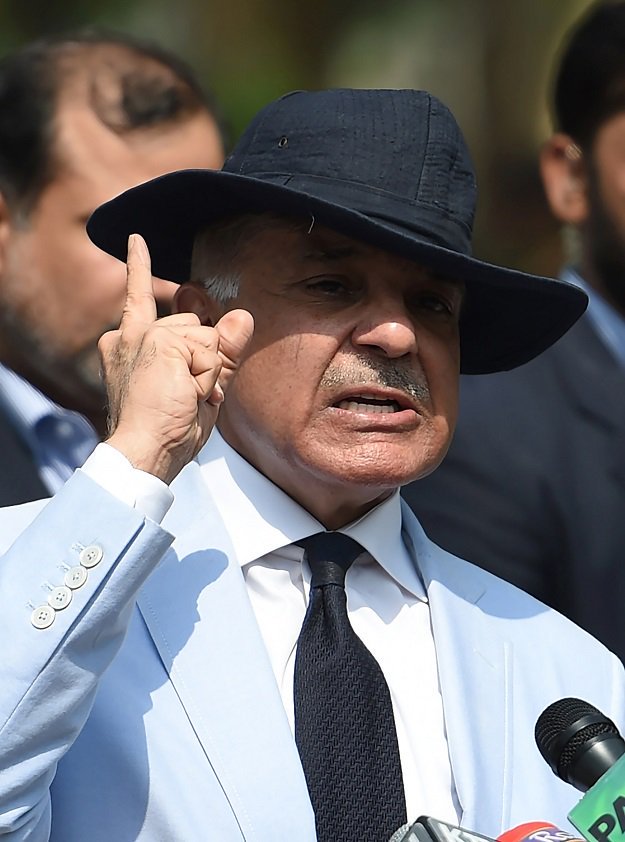 ---
Punjab Chief Minister Shehbaz Sharif labeled Pakistan Tehreek-e-Insaf chief Imran Khan on Sunday as the "captain of liars", Express News reported.

The Pakistan Muslim League – Nawaz (PML-N) leader claimed that the ruling party always served the public. "Our tenures are associated with public service," he said.

CM Shehbaz further claimed that Imran's government in Khyber-Pakhtunkhwa performed "very badly" in the last 4.5 years. Taking a jibe at the former cricketer, he said that the PTI chief has made a record number of u-turns.

Recalling PTI's sit-in of 2014, the Punjab chief minister added that a crime had been committed against the public by delaying progress through sit-ins.


Imran Khan goes after Punjab bureaucracy


On Saturday, the PTI chairman fired a broadside at Punjab's bureaucracy for 'having a nexus with the Sharif family' and alleged that Ahad Cheema is the frontman of CM Shehbaz.

At a news conference in Islamabad, Khan claimed that Cheema served the interests of the Punjab CM, who feared that the bureaucrat's arrest would expose the corruption he had done. He said it is utterly shameful how bureaucracy chose to go on protest against accountability.

"Godfather Shehbaz Sharif and his 'scion' Fawad Hassan has netted bureaucracy with their lackeys and crippled the whole system," claimed Imran.

He added that CM Shehbaz spent Rs9 trillion in nine years that could be seen nowhere, adding that all the tax payers' money was spent on Sharif family's children and the bureaucrats.
COMMENTS (1)
Comments are moderated and generally will be posted if they are on-topic and not abusive.
For more information, please see our Comments FAQ