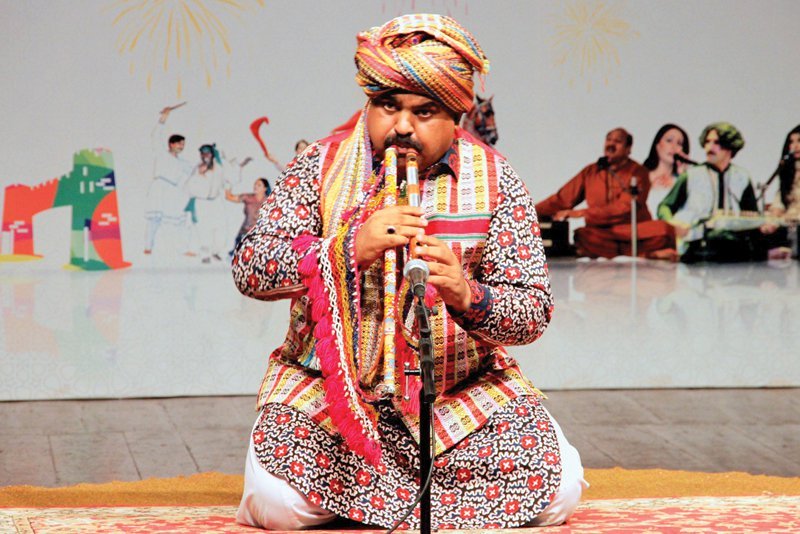 ---
ISLAMABAD: The musical family gala and reunion of Quaidian Sindh Forum (QSF) enthralled the audience on a beautiful spring night on Friday.

Though QSF consists of Sindh domicile degree holders of Quaid-I-Azam University Islamabad, Quaidians of all shades, along with their families, fully participated in the event and had a great time.

Lok Virsa launches its music DVDs

Islamabad QSF Coordinator Nisar Panhwar introducing the forum said it was formed in 2007.He said the family gala will create harmony and unity among all provinces and regions through sufi music, which is the language of love.

One of organisers of the event, Tarique Siyal on conclusion of the event said that musical and reunion event is a beginning and not an end. "In future too such great events on the platform of QSF will continue," he added.

He said that conducting this historic event successfully is the result of collective efforts, team work and unity of QSF.

In the night long programme singer Rafiq Fakir gave a great performance by singing famous Sindhi songs along with Urdu and Seraiki songs. Specially, his last famous song Sindhi traditional Ho Jamalo received a rapturous ovation from the audience with many of them joing in the dance.

Dr Fouzia Saeed's tenure in Lok Virsa concludes

Alghoza player Akbar Khamiso, son of well known Khamiso Khan player of the instrument was a special treat to watch and he played tunes of all provinces of the country and got applause. Performance of Rubab on Pashto tunes by Rafi and Sakhawat was also liked by audience.

Published in The Express Tribune, February 25th, 2018.