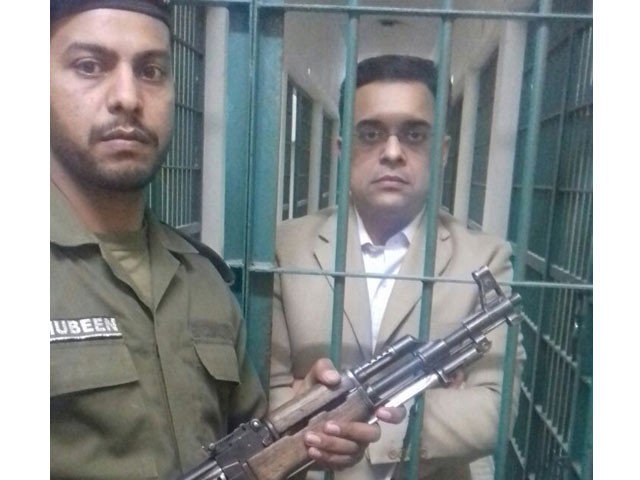 ---
LAHORE: Following the arrest of former Lahore Development Authority (LDA) Director General Ahad Khan Cheema by the National Accountability Bureau (NAB) gulf between Pakistan Administrative Service (PAS) and Provincial Management Services (PMS) officers has further widened.

The PAS cadre, erstwhile District Management Group (DMG), officers are trying hard to convince provincial service officers to team up with them to pressurise anti-graft watchdog for Cheema's release. Dozens of meetings have been held during past couple of days and a resolution is also passed by bureaucrats against the NAB. A group of senior PAS officers have also called on Punjab chief minister to express their concerns.

A civil servant told The Express Tribune that the arrest of a senior civil servant over corruption allegations was unprecedented in Punjab. "The PAS officers are few in numbers when compared to provincial service officers in Punjab. There are only 250 PAS officers serving in various provincial departments, while the PMS cadre officers are over 1,200," he explained.

"Differences among the PAS and PMS cadre officers," he highlighted, "are not new." "The PMS officers believe that the PAS officers should remain at federal level and leave space for province service officers in Punjab. Senior PAS officers leave little or no room for promotion of provincial service officers, which is one of the biggest gulfs among both services' officers."

A PMS officer highlighted that elected representatives of the Provincial Management Service Officers' Association (PMSOA) were trying to get appointment from the Punjab chief secretary since mid-January to highlight problems of the PMS officers. But both chief secretary and additional chief secretary are deliberating avoiding this meeting.

"Now the noose has been tightened against one PAS officer and all of a sudden they have known the importance of PMS officers," he remarked. "Police Service of Pakistan (PSP) has also not put their weight behind them. They have made a failed attempt to call strike but hardly a few officers are with them," he maintained.

"On numerous occasions," he continued to explain, "they humiliated elected representative of PMSOA by cancelling the meeting at the eleventh hour or after reaching PMS officers at the venue." He pointed out that the elected body visited the additional chief secretary office on Tuesday (February 13, 2018) and despite the request to have an early meeting to discuss the burning issues, the ACS deferred the issues for a whole week and told them us to visit him next Tuesday (February 20, 2018) at 4:00pm.

"On the said date, we were told to visit him on Wednesday (February 21, 2018) at 10:00am. Subsequently on Wednesday morning, we were directed to come at 12 noon. Around noon time the time for the meeting, the meeting was rescheduled to 4:30pm.

"The PMSOA president, Secretary General, SVP, Joint Secretary and Secretary Information, all elected representatives, arrived at ACS office a few minutes before the scheduled time and we were deliberately kept waiting for more than half an hour after which, feeling absolutely insulted and pushed to the wall, we left his office," he disclosed.

"Now," he revealed, "the association has given a deadline till Monday for a positive response from the chief secretary," he said.

Published in The Express Tribune, February 25th, 2018.