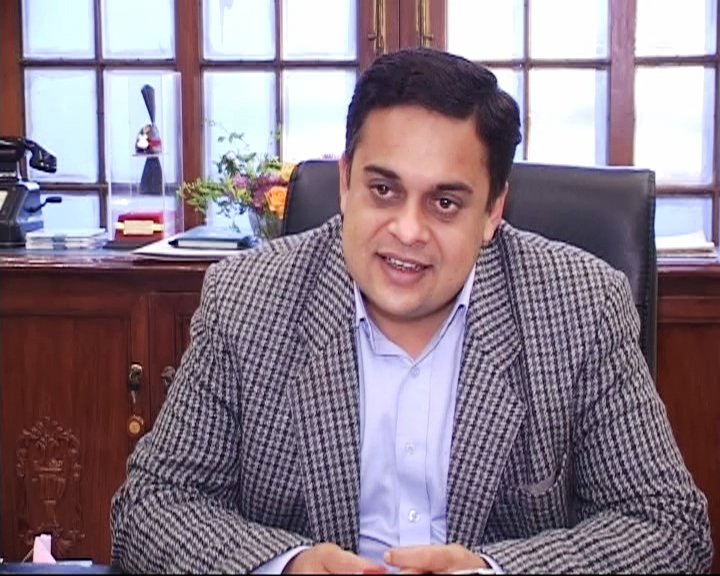 ---
LAHORE: Punjab Law Minister Rana Sanaullah has accused the National Accountability Bureau (NAB) of bypassing the procedure to arrest 'an honest officer' Ahad Khan Cheema, who was taken into custody on Wednesday for his alleged involvement in the Ashiyana Housing Society scam.

NAB accused Cheema, the Lahore Development Authority (LDA) former director general, of misuse of authority in awarding Rs14 billion Ashiyana-e-lqbal project to Lahore CASA Developers, a joint venture which was ineligible for the contract.

NAB to submit reply over Cheema's arrest

The accountability watchdog also claimed that Cheema received an illegal gratification in the form of 32 kanals of land, valuing Rs30.090 million approximately, from the owners of Paragon City Ltd.

Rejecting the allegations, Punjab law minister on Saturday held a press conference and claimed that NAB has done an injustice by arresting an honest officer and bypassing all its procedures.

"An inquiry is an initiative which then translates into a reference that is sent to a board for approval and after approval a reference is filed. And through a court order, arrest warrant is obtained.

"But Cheema was unceremoniously arrested from his office during inquiry stage. All the allegations of embezzlement of Rs14 billion, acquisition of land and corruption in Qauid-a-Azam Solar Power Project are unfounded and baseless," he said on Saturday while addressing a press conference.




He said NAB is bypassing all the procedures and has perturbed all the civil servants in Punjab and their concerns are justified. He said the government sympathised with them and would take up their case to the concerned quarters.

"If the dejected officers refuse to work how can the provincial government function? We assure them that such illegal activities of NAB will be condemned," Sanaullah said.

The minister said the government has already gone to the court and has taken up the matter with NAB chairman. However, he opposed the bureaucracy's plan for a strike and said the civil servant should also work under the law and abstain from such exercises.

The minister said the Punjab government did not intend to safeguard the corrupt. "However, our concerns on the arrest of Chema are regarding the rules and procedures that have been bypassed by the NAB," he added.

He was addressing a press conference at the CM office on Saturday to give a point to point reply to the Pakistan Tehreek-e-Insaf (PTI) chief Imran Khan; immediately after conclusion of his press conference.

Sanaullah strongly rejected the Pakistan Tehreek-e-Insaf (PTI) chief Imran Khan allegation that Cheema is a front man of Punjab Chief Minister Shehbaz Sharif.

"Imran Khan has insulted a well-reputed and hardworking officer. His words are very demoralising for the bureaucracy working in Punjab.

"We on behalf of the Punjab government, the Pakistan Muslim League-Nawaz (PML-N) and all politicians apologise to the entire bureaucracy for Imran Khan's baseless accusations," he said.

He said Imran first alleged corruption in Lahore Metro and later in Multan Metro projects.

"He has, however, failed to produce any evidence to substantiate both his claims. Later he claimed that he was offered 10 billion through a front man to keep his silence in Panama case.

"We have been asking him substantiate his claims and have gone to the court asking him to prove his case but he has thus far failed to produce any evidence in the court," he added. He said now the PTI chief had alleged that Chema is a front man of Punjab CM and has received billion of rupees worth plots.

"Forget billion plots, if Imran has some respect and dignity, he should prove evidence for a single plot given to Chema. If still he doesn't have any proof for these allegations then he should at least apologize to Ahad and Punjab CM. We, the PML-N, have ended this culture of giving away plots," he added.

Housing scam: NAB arrests former LDA chief

Talking with regard to Multan Metro, he said a company in Pakistan used the name of a Chinese company to launder money from Pakistan to China. He said this company using fake contract documents of Multan Metro project, was sending money to China from Pakistan.

"The Chinese authorities took this matter up with Punjab government. A thorough inquiry was launched to investigate this case and all those responsible of laundering money in the name of Multan Metro were put behind bars for their crime," he added.

Published in The Express Tribune, February 25th, 2018.