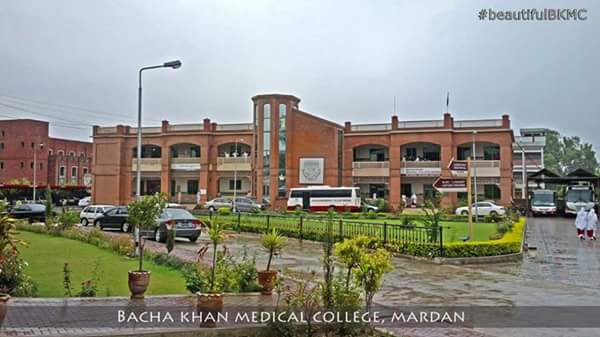 ---
PESHAWAR: Two successive governments could not complete building of Bacha Khan Medical College in Mardan which should have been ready for educational activities by June 2014.

Awami National Party (ANP) government in Khyber-Pakhtunkhwa had inaugurated Bacha Khan Medical College Mardan on January 1, 2010 at Sheikh Maltoon Town, Mardan with the cost of Rs1.7 billion.

At the same year the college recognised it by Pakistan Medical and Dental Council and affiliated with Khyber Medical University Peshawar.  At that point in time the college had temporary started in two places including Mardan Medical Complex and a rented building at Sheikh Maltoon Mardan.

According to BKMC documents the required amount for the completion of main building was Rs1.7 billion and it completion date was June 2014. However, the college official shared that due to delay in releasing of funds the building has so far not been completed and it would take long time if the same process of releasing amount continues in future.


Bacha Khan University VC's appointment who faces sexual harassment charges challenged


On the other hand District Mardan Nazim Himyatullah Mayar in his social media post shared that the project required amount is Rs 1.7 billion while, the previous ANP government had allocated Rs 800 million for completion of it building while incumbent government has failed to release the remaining amount and provide the required facilities and complete the ongoing work on the building.

He blamed that PTI government had spend Rs 200 million in five years while the allocated amount for BKMC has been spent in their other favourite projects. "If the construction work and releasing of amount continues at this pace in future governments, the project may be complete in coming 55 years," Mayar predicted.

Speaking to The Express Tribune BKMC Project Director and Dean Prof. Dr. Muhammad Israr admitted the slow work of the project due to lack of funds. He said that the project completion time was June 2014 but due to delay and some technical faults the project could not be completed on time.

Published in The Express Tribune, February 25th, 2018.