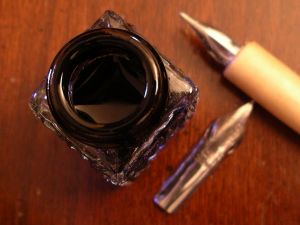 ---
ISLAMABAD: Advisor to Prime Minister on National History and Literary Heritage (NH&LH), Irfan Siddiqui said on Friday calligraphers belonging to the far flung areas of the country will be given advanced training opportunity in Turkey to keep them abreast with the modern trends of calligraphy.

A Memorandum of Understanding (MoU) in this regard will be signed with Research Centre for Islamic History, Art and Culture (IRCICA), Turkey, Irfan Siddiqui revealed during the inaugural ceremony of week-long "Abdul Majeed Parveen Raqam National Calligraphy Competition and Exhibition", kicked off today at a local hotel.

Calligrapher of Prophet (Peace Be Upon Him) Mosque, Ustad Shafeeq-uz-Zaman was chief guest on the occasion.

Addressing on the occasion, Irfan Siddiqui said the division has taken several measures to revive the neglected art of calligraphy which has great importance due to its origin following the revelation of Holy Quran.

He said the division has successfully arranged a national and an international calligraphy exhibition last year which received over-whelming response from the artist community.

Irfan Siddiqui said the division has also established a separate Calligraphy Wing to provide a platform to the youth for learning calligraphy skills while the first-ever directory of calligraphers carrying detailed information about the calligraphers is also being compiled which will be launched soon.

Advisor to Prime Minister, Irfan Siddiqui said the art works of calligraphers displayed in the exhibition will also be published in the shape of book.

He said National Calligraphy Competition and Exhibition will help discover talented Calligraphers from the remote corners of the country and play vital role in the revival of this Islamic art.

He said it is heartening to see that Calligraphers from far flung areas of the country including FATA, Gilgit-Baltistan and Azad Jammu and Kashmir submitted their unique art pieces to the division for participating in the competition which reflect their enthusiasm and love for this ancient art.

He said around 400 calligraphic works were received by the division from across the country out of which 90 were short-listed. The jury will select the best 15 calligraphic works.

Irfan Siddiqui thanked Chief Executive Officer, Serena Hotel, Aziz Bolani for extending cooperation for the event and also appreciated support of Director, Satrang Gallery, Asma Rashid who assured to initiate efforts for selling of art pieces of the young calligraphers.

Earlier, Irfan Siddiqui along with Ustad Shafeequz Zaman and diplomats from Iran, China, Korea, Sri Lanka and France inaugurated the exhibition which will continue till February 28.

The Calligraphy Competition and Exhibition is dedicated to a legendary calligrapher, Abdul Majeed Parveen Raqam to pay tribute to his extra-ordinary contribution.

Published in The Express Tribune, February 24th, 2018.
COMMENTS
Comments are moderated and generally will be posted if they are on-topic and not abusive.
For more information, please see our Comments FAQ