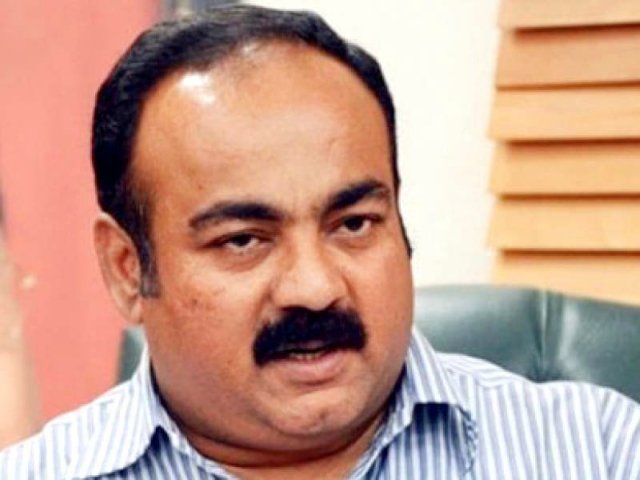 ---
KARACHI: Muttahida Qaumi Movement-Pakistan (MQM-P) leader Khawaja Izharul Hassan said on Friday the party will suffer in the upcoming senate elections if the current disunity within its ranks continued.

Speaking to the media outside the Sindh Assembly in Karachi, the provincial opposition leader said majority of the party's parliamentarians and lawmakers were confused due to infighting and growing rifts between the PIB and Bahadurabad factions.

He stressed that it will be difficult for MQM-P members to cast their vote in the March 3 Senate elections if the situation persisted.

"Many of our Members Provincial Assembly (MPAs) are unwilling to attend assembly sessions because of this [rifts within the party]," Khawaja Izhar said.

The Sindh Assembly session on Friday was attended by a handful of MQM-P lawmakers, including Khawaja Izhar, Sardar Ahmed and Mehfooz Yar Khan.

MQM-P infighting gives birth to third faction

The MQM-P leader further stated that he would not be attending any more sessions if the infighting continued. "This is a clear message for both the factions to stop fighting," he said.

He urged PIB and Bahadurabad groups to resolve the issues if they want the party's full participation in the Senate polls.

Commenting over a former member of MQM-P, who joined Pak Sarzameen Party (PSP), attending Sindh Assembly session today, Khawaja Izhar pointed out that he cannot "legally or morally" attend the sessions.

Khawaja Izhar is one of the 15 MQM-P leaders who have decided to distance themselves from both groups of the party until their differences are resolved.

The members of the third group include Syed Sardar Ahmed, Shazia Farooq, Nishat Zia, Amir Moin Peerzada and Muzahir Amir.
COMMENTS
Comments are moderated and generally will be posted if they are on-topic and not abusive.
For more information, please see our Comments FAQ