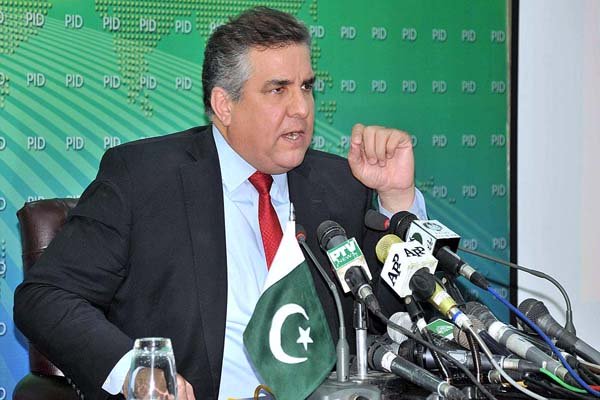 ---
ISLAMABAD: The Supreme Court of Pakistan has once again given 10 days to Pakistan Muslim League – Nawaz (PML-N) leader Daniyal Aziz to submit reply in contempt of court case.

A three-judge bench headed by Justice Azmat Saeed Sheikh heard on Friday, a case pertaining to "contemptuous speeches" of the privatisation minister.

Chief Justice of Pakistan Justice Saqib Nisar had taken notice of the statements, summoning him to appear before the top court.

Replying to Aziz's request submitted in the SC on February 22 asking the apex court to provide 'substance of charges' against him so that he would be able to file a reply in the contempt case against him, the bench observed that substance has been made available in the material provided to the counsel.

However, Defense Counsel Ali Raza requested the bench to provide original record of 'contemptuous' statements. The bench replied by asking Aziz's counsel to derive original record himself from television channels.

The court adjourned hearing in the case till March 6.

Daniyal Aziz served contempt notice

In his application, Aziz had stated that he was issued a show cause notice on February 19, wherein three specific news items were recorded.  One was news item published in an Urdu daily on September 9, 2017. Likewise, video clips were aired on two private TV channels on December 15 and 21, last year.  Regarding the news item in print, the applicant maintained that that news is based on his press conference held at the Press Information Department (PID) over five months ago, therefore he does not have exact recollection of all the contents.

Some of the statements contained in this publication as imputed to the applicant are clearly incorrect and misleading, Aziz added. The applicant has already sought original record of his press conference from PID, the application had informed the SC.

SC disqualifies advisor to CM Khattak on tourism

Meanwhile, the same three-member bench disqualified Advisor to Chief Minister Pervez Khattak on Toursim Abdil Manhum as a member of provincial assembly on Friday. Pakistan Tehreek-i-Insaf leader Manhum was elected as MPA from Shangla district.

The top court heard a petition filed Jamiat Ulema-e-Islam – Fazlur Rehman (JUI-F) challenging his eligibility.