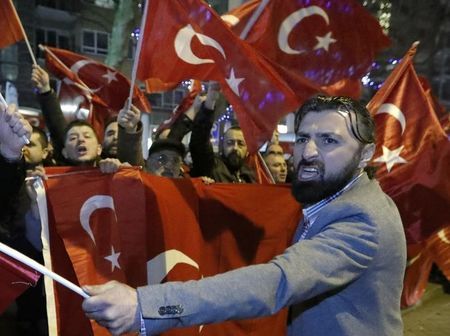 ---
ISTANBUL: Turkey responded firmly on Thursday to the recognition by Dutch lawmakers of the early 1900's massacre of Armenians under the Ottoman Empire as "genocide", a term Ankara has long rejected for describing the mass killings.

"We strongly condemn the decision taken today by the chamber of deputies of the Netherlands to recognise as genocide the events of 1915," the Turkish foreign ministry said in a statement.

Armenians have long sought international recognition for the 1915-1917 killings in the Ottoman era as genocide, which they say left some 1.5 million of their people dead.

Erdogan says Armenian genocide charges 'blackmail' of Turkey

But Turkey — the Ottoman Empire's successor state — argues that it was a collective tragedy in which equal numbers of Turks and Armenians died.

In another sign of Turkish irritation at the Dutch MPs, Ankara reminded the Netherlands of the massacre of some 8,000 Muslim men and boys by Bosnian Serbs during the war at Srebrenica in 1995 where Dutch peacekeepers were stationed.

US irks Turkey, says no policy change on Armenian bloodletting

"The unfounded decisions taken by the parliament of a country which closed its eyes to the Srebrenica massacre... have no place in history," the foreign ministry said.

The ministry, however, also "took note" of the Dutch government's position to distance itself from the parliament's motion. The Netherlands official stance has been to speak about "the question of the Armenian genocide."