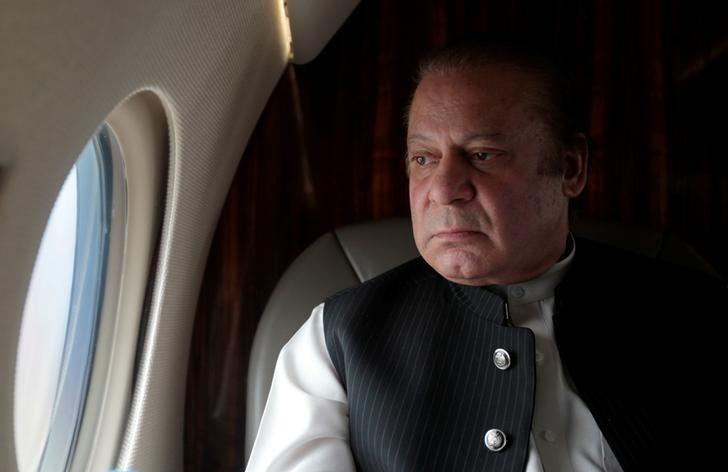 ---
KARACHI: The disqualification of Nawaz Sharif as the president of Pakistan Muslim League-Nawaz (PML-N) by the apex court has raised several questions.
A majority of lawmakers is pondering four queries – could a party be named after a disqualified person? Could it be registered in the name of that person? Could the initial letter of that person's name be carried by the party? Could that person run an election campaign?
The minority said there was no law to answer such questions, but the parliament through legislation or the Supreme Court (SC) through its wisdom could provide the answers.
Justice (retd) Wajihuddin Ahmed told Express News that the answer to these questions was not easy.
He observed that the SC should decide if a party could be registered in the name of a disqualified person.

Supreme Court bars disqualified Nawaz Sharif from heading PML-N

Barrister Farogh Nasim said a detailed judgment of the court over the matter should be sought.
Former Election Commission of Pakistan (ECP) secretary Kunwar Dilshad said the SC judgment that disqualified Sharif from being the head of PML-N would have no effect on the party's registration.
PTI Central Information Secretary Fawad Chaudhry said, "Only the PML-N can tell the meaning of the letter 'N'."
PPP's Senator Taj Haider said that in his opinion the court would have to further explain the disqualification as there was no explanation to shed light over the future politics of a disqualified person.
PML-N Central Vice President Senator Saleem Zia explained that the court had not stopped Sharif from taking part in politics and the letter 'N' stood for Nawaz. He said Sharif would continue his politics according to the law of the land, adding that the situation would be clearer after detailed judgment of the SC.
PML-N is at number 46 in the list of political parties on the ECP's website.
COMMENTS
Comments are moderated and generally will be posted if they are on-topic and not abusive.
For more information, please see our Comments FAQ