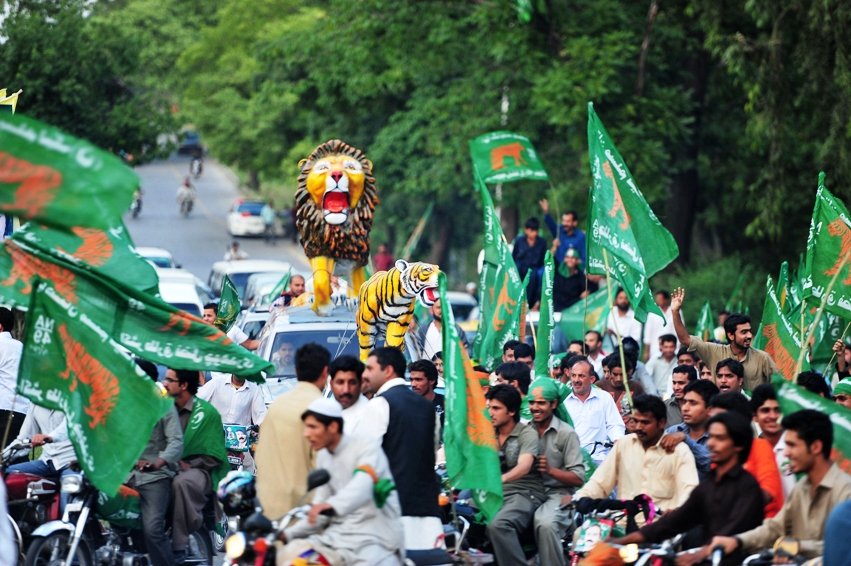 ---
ISLAMABAD: Pakistan Muslim League-Nawaz might opt to skip immediately appointing a 'full-time' party chief to replace Nawaz Sharif, instead going with an acting president while party bigwigs reach consensus on the passing of the torch.

Consultations are ongoing on whether to appoint an acting chief and the PML-N leadership is in no hurry to make a pick in this regard either, The Express Tribune has learnt.

Sharif on Wednesday chaired an 'informal' party huddle at Punjab House to discuss the existing situation and appointment of the N-League's acting president.

Although, the PML-N officially remain tight-lipped on the details of the meeting, party sources said the meeting participants including Prime Minister Shahid Khaqan Abbasi were critical of the Supreme Court's order to disqualify Sharif and voiced support for Sharif's leadership as the party's  'guardian', even though he can no longer hold any official portfolio.

PML-N Senate nominees to contest as independent candidates: ECP

A PML-N senator privy to the developments told The Express Tribune that the ruling party was previously mulling over immediately appointing an acting party chief only to approve the nominations of PML-N Senate election candidates – finalised by Sharif but declared null and void by the Supreme Court after the disqualification verdict on Wednesday.

Senior party leaders including Chairman Raja Zafarul Haq, Punjab Governor Rafique Rajwana, State Minister Tariq Fazal Chaudhry, and others went to the Election Commission of Pakistan and conveyed to the election authorities that an acting party chief would be appointed soon while asking for Haq be allowed to authorise PML-N nominations till the appointment.

However, the ECP rejected this request and later issued a notification that PML-N candidates who were issued tickets by Sharif were allowed to contest Senate polls as independent candidates. In case these candidates managed to win their respective seats in the upper house, they will have the option to join the PML-N after becoming senators.

"The foremost urgency to appoint a party chief stemmed from that fact that the party's nominations for Senate polls needed to be approved by the new party chief. After the ECP's decision to allow PML-N candidates contest the polls as independents, outside the party's platform, there is no urgency to appoint a party chief. We will have our new head only once the consultative process is completed— whether it takes hours, days, or weeks," said the senator.

Explore the data: ECP releases final list of candidates for 2018 Senate election

Contrary to reports suggesting that Kulsoom Nawaz or Shehbaz Sharif had been agreed on as Nawaz's successor, sources said the party would appoint an acting chief before going for a  candidate like Kulsoom, Shehbaz, or Maryam Nawaz.

Some circles believe that Shehbaz is regarded as the top pick while others believe Kulsoom would be made PML-N chief. Sources said that Maryam and Kulsoom were strongly opposed to promoting Shehbaz, which made it difficult for Sharif to consent. Although Sharif had publically stated that Shehbaz would be the next PM, his close aides said the former premier's statement was more of a political utterance aimed at keeping the party united ahead of the general elections amidst reports of a split in the league. "Who knows whether the N-League would be able to form government next time—certain statements are political in nature that remains far from materialisation," said a senior member of PML-N's Central Working Committee.

Reportedly, other than the option to assign Zafarul Haq to run the party temporarily, the name of PML-N Chief Election Commissioner Chaudhry Jaffar Iqbal is also under consideration for appointment as PML-N's acting chief.

Under the PML-N's constitution, the N-League's Central Working Committee is required to appoint an acting president within seven days of the removal of a party head and elect a regular president within 45 days.
COMMENTS (2)
Comments are moderated and generally will be posted if they are on-topic and not abusive.
For more information, please see our Comments FAQ