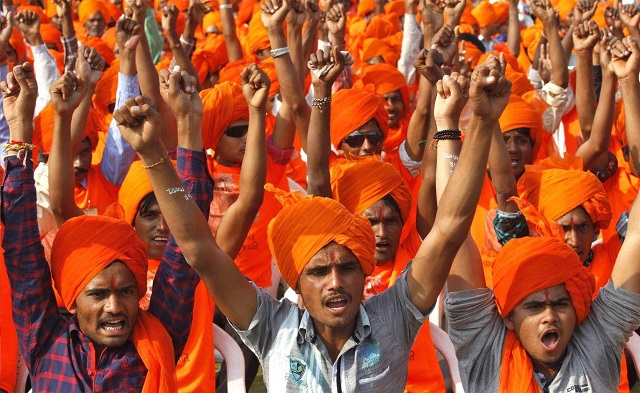 ---
ISLAMABAD: The situation for religious minorities in India was becoming increasingly hostile amid fresh aggression under the foil of nationalism.

Resilience: Kashmiris will not be cowed by India

This was expressed by speakers from Pakistan and abroad during a day-long seminar on 'pluralism versus exclusionism: the case of rising extremism in India' organised by the Institute of Policy Studies (IPS) at a local hotel on Thursday.

The Leader of the House in Senate Raja Zafarul Haq said that no political, social or economic agendas should justify discrimination and extremism and that modern democracy needs to display the art of carrying all segments of society under one umbrella of tolerance and justice.

He observed that the time was right to prioritise notions of equality and human rights above all other matters and the growing social, political and technological progress should reflect a widespread model of pluralism and not one of exclusionism.

Referring to the state of affairs in neighbouring India, Haq said that rising extremism across the Radcliffe line was an indicator of a democracy skewing from its core principles of equality.

India stops 200 Hindu pilgrims from coming to Pakistan

India, which calls itself the biggest democracy of South Asia, was treading on undemocratic paths — fuelling exclusionism by oppressing its minorities which dominantly include Sikhs, Dalits, and especially Muslims, he said, adding that democracy was expected to reflect varying opinions and sentiments of society into a uniform reflection that serves all factions.

Even the Muslims in Indian-occupied Kashmir was persistently being repressed for the past 70 years, he added. 

Published in The Express Tribune, February 23rd, 2018.