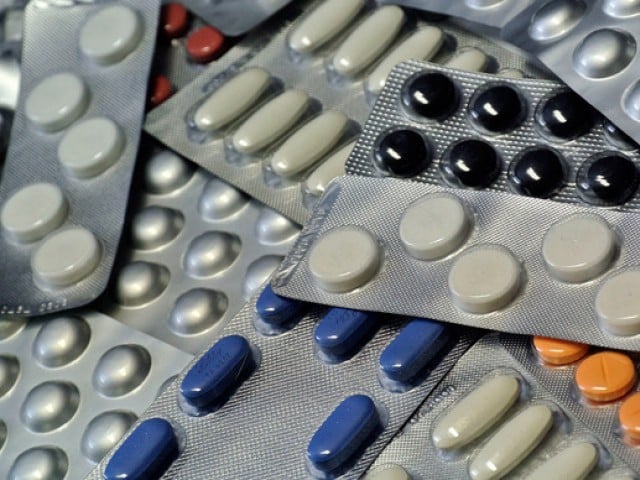 ---
ISLAMABAD: The Drug Regulatory Authority of Pakistan (DRAP) has notified up to 10 per cent reduction in maximum retail prices (MRP) of a number of brands.

DRAP said it has reduced the prices of selected brands having high sales volume.

According to a statement issued on Thursday, the drug regulator said the decision was taken under Drug Pricing Policy-2015 with approval of its policy board, the Economic Coordination Committee (ECC) of the cabinet and the federal government. This policy provides a transparent mechanism for fixation, decrease and increase in prices of drugs.

Under the provisions of the said policy, on the recommendation of the authority, federal cabinet has approved reduction in MRP of originator brands of above 59 products up to 10%.

These brands include; Zantac Tablets 300mg and injection, Risperdal Tablets 1mg, 2mg, 3mg and 4mg, Zocor Tablets 10mg, 20mg and 40mg, Concor Tablets 2.5mg, 5mg and 10mg, Cefspan Capsules 400mg and suspension, Fortum 250mg, 500mg and 1gm injections, Ciproxin Tablets 100mg, Infusion 100mg and 200mg, Canesten-V 100mg and 500mg tablets and cream, Caflam Tablets 50mg, Zovirax Injection 250mg, tablets and cream, Amikin Injection 100mg, 250mg and 500mg, Imuran Tablets 50mg,  Neupogen Injections 300mcg, Prozac Syrup, Engirex B Injection 10mcg and 20mcg, Cravit Tablets 250mg and 500mg, Singulair Tablets 4mg, 5mg and 10mg and Singulair 4mg Sachets, Cell Cept Tablets 500mg, Losec Infusion 40mg, Tamiflu Capsules 75mg, Taxol Injection 30mg and 100mg Eprex injection 1000IU, 2000IU, 3000IU, 4000IU, 10,000IU and 40,000IU. The notification to this affect shall be issued in coming week, the DRAP statement said.

Besides the above stated products, authority has reduced MRP of Lencentus Injection from Rs98,000 to Rs58,800, it said.

The authority has also fixed prices of anti-hepatitis drugs; Daclatasvir 30mg and 60mg, Sofosbuvir + Velpatasvir Tablets at price which is lowest in the region. Furthermore, DRAP fixed prices of generics of anti-cancer drugs namely; Erlotinib Tablets 100mg and 150mg, Geftinib Tablets 250mg and Transuzumab 600mg Injection at prices at par with neighbouring countries. By and large generics are much cheaper than originator brands.

DRAP is trying to bring prices of medicines down by various strategies including registering generic medicines at low prices etc. Marketing of new products will enhance competition and availability of drugs in the market.

The drug regulator said this will ensure availability of new therapies for patients suffering from hepatitis-B and C, cancer, diabetes, hypertension, allergy, infections, vaccination for diphtheria, pertussis and tetanus at affordable prices.

Published in The Express Tribune, February 23rd, 2018.
COMMENTS
Comments are moderated and generally will be posted if they are on-topic and not abusive.
For more information, please see our Comments FAQ