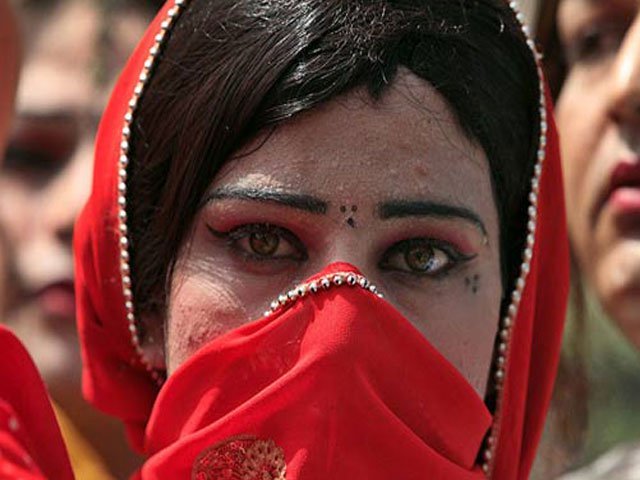 ---
PESHAWAR: With the transgender community in the province under attack, there was a need to devise a well-organised strategy to protect them.

This was stated, not by any member of a non-governmental organization or rights body, but by a two-member bench of the Peshawar High Court (PHC) on Thursday.

The two-member bench of PHC, comprising of Justice Khan and Justice Ghazanfar Ali Khan, was hearing a writ petition filed by the transgender community through their counsel Gul Rahman Mohmand, urging the court to direct the Mardan district police officer to withdraw eviction notices issued to people who are transgender living in the district and allow them to perform in events to earn a livelihood.

A few weeks ago, the Mardan DPO had issued a notice barring people who are transgender from performing at events, threatening them with evictions should they violate the order.

"In our country, people known as transgender are being killed. They are being harassed in society," observed Justice Ikramullah, adding that there is a need for a permanent solution to the problem to ensure that members of the community are accorded respect and safety.

Supported by social activists Taimur Kamal and Qamar Naseem in the case, Mohmand urged the court to direct the Khyber-Pakhtunkhwa police to provide the transgender community with protection rather than evicting them.

The counsel went on to argue that earlier, similar directives had been issued to people who are transgender in Swat, forcing them to flee the district.

"They will have no city left to live in if such directives are not taken back," cried the lawyer. "This also enhances their harassment at the hands of the society, as there is no one left to provide them with protection."

Justice Ikramullah noted that it was not the duty of the DPO alone to ensure the safety of people who are transgender since they were being harassed everywhere in the province with certain people working against them in an organised manner.

He observed that a proper plan was required to protect people who are transgender.

The bench restrained Mardan DPO from evicting people who are transgender from their homes and directed the police to ensure their safety and protection.

The case was adjourned until March 1.

Published in The Express Tribune, February 23rd, 2018.
COMMENTS
Comments are moderated and generally will be posted if they are on-topic and not abusive.
For more information, please see our Comments FAQ