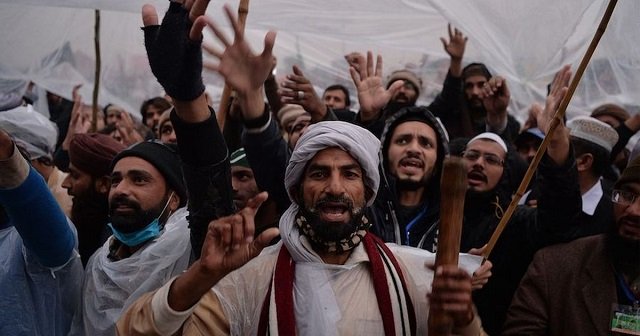 ---
PESHAWAR: Days after police had arrested and booked peaceful protesters in Swat under anti-terror laws, a group of lawyers in the provincial capital on Thursday staged a protest, demanding their immediate release.

Members of the Peshawar High Court Association (PHBA) met on Thursday and passed a resolution against the arrests and asked the government to immediately withdraw all FIRs registered against the protesters.

The lawyers association passed another resolution which called an all parties conference to discuss the issues which had forced people in the scenic valley to come out onto the roads and raise slogans against national institutions.

"It is time to take these issues seriously since it is turning the people hostile towards national institutions," said PHBA President Arbab Usman.

"They [arrested Swat protesters] were holding a peaceful protest against security check posts. Registering an FIR against them under Anti-Terrorism Act (ATA) makes no sense." Usman added that they respect all the state institutions and would not negatively oppose or criticise anyone, but it is also the duty of the institutions to resolve issues faced by people of the country so that it does not create an unfavourable situation.

The lawyer community suggested that they will move the PHC by filing a writ petition to challenge the establishment of security check posts in the province. Acknowledging that such checkpoints were necessary for maintaining security, they suggested that the checkpoints should be handed over to the K-P police.

Published in The Express Tribune, February 23rd, 2018.