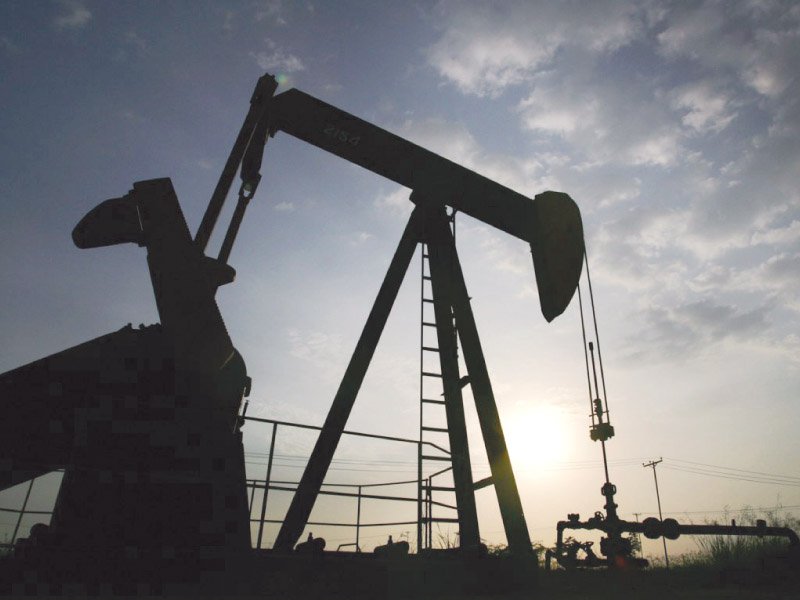 ---
KARACHI: The Islamabad High Court (IHC) has barred the federal government for three weeks from imposing 'windfall levy' on discovery of oil and condensate deposits from Tal Block located in Kohat district in Khyber-Pakhtunkhwa (K-P) province.

The court has admitted the case for hearing and asked the parties to maintain the status quo till the next hearing on March 15, 2018, notices sent by oil and gas exploration and production companies to Pakistan Stock Exchange (PSX) said.

Govt looks to squeeze oil and gas sector to meet revenue target

Pakistan Oilfields Limited (POL) and Pakistan Petroleum Limited (PPL), the stakeholders of Tal Block, had approached the high court and presented their case that the Ministry of Energy (Petroleum Division) cannot 'unilaterally' decide imposition of the levy.

PPL's share price increased 3.25%, or Rs6.46, and closed at Rs204.08 with 590,700 shares changing hands.

POL's share price hit the upper limit of 5%, or increased Rs28.32, to close at Rs594.74 with 609,050 shares.

"Constitutional petitions challenging the imposition of windfall levy on oil/condensate were filed on February 19, 2018. We would like to inform you that after hearing the petitioners on February 20, 2018 the honourable Islamabad High Court has directed the parties to maintain the status quo in this respect.

"The honourable judge further directed the respondents to file their report and para wise comments before next date of hearing and the case is adjourned for March 15, 2018," POL Company Secretary Syed Khalid Nafees said in a notice sent to PSX.

The Tal Block's stakeholders have been paying the levy on find of natural gas as per their agreements with the government which in return allowed them to get revised (higher) prices for exploration and production of petroleum products under the latest Petroleum Policy 2012.

PHC bars federal tax authority from collecting sales tax in PATA

In its latest move, the Petroleum Division revised the Petroleum Policy 2012 and also imposed the levy on production of oil/condensate.

The revised policy says that if any party does not want to pay the levy on oil/condensate then it will no longer be entitled to revised higher prices for production of petroleum products either.

Published in The Express Tribune, February 23rd, 2018.

Like Business on Facebook, follow @TribuneBiz on Twitter to stay informed and join in the conversation.