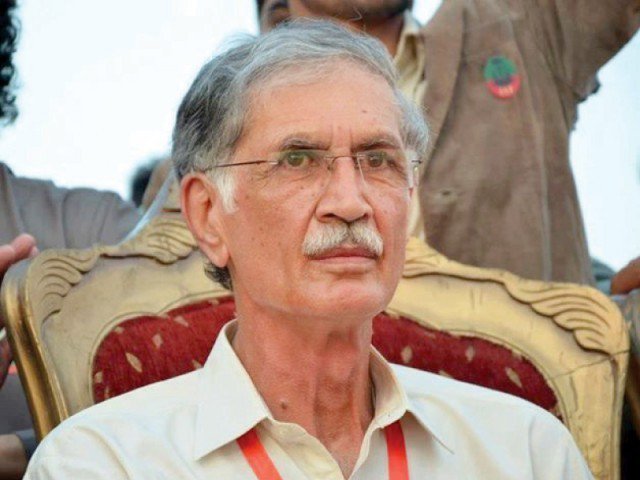 ---
PESHAWAR: As the Senate elections inch closer, political parties in the Khyber-Pakhthunwa assembly have accelerated their efforts for grabbing the 11 available seats from the province.

Jamat-e-Islami leader and senior provincial minister Inayatullah Khan on Thursday told the media, that the party is contacting other stakeholders in the K-P assembly for formulating a seat sharing arrangement.

"If PPP can win a senate seat on its 7 lawmakers in the K-P assembly then why not Jamaat-e-Islami with its 8 votes," said Khan. Moreover, JI has nominated its provincial chief Mushtaq Ahmad Khan for the upcoming senate polls.

Supreme Court bars disqualified Nawaz Sharif from heading PML-N

However, Chief Minister Pervez Khattak, while addressing the media invalidated any horse-trading attempts in the elections and stated that all parties would get seats according to their votes.

"Each party should contest its elections alone so that it can follow is manifesto and party constitution", said the chief minister while stating that elections contested in coalition are dishonest to the people as every party has its own agenda which cannot be followed under such an arrangement.

Furthermore, Khattak lauded Supreme Court's decision against former prime minister Nawaz Sharif as being purely on merit. He also added that PML-N candidates shall contest the elections independently and then rejoin the party.
COMMENTS
Comments are moderated and generally will be posted if they are on-topic and not abusive.
For more information, please see our Comments FAQ