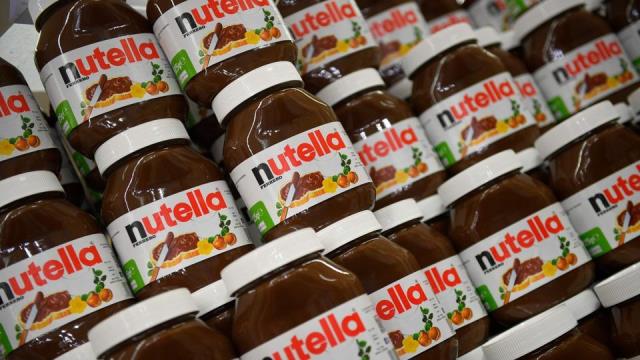 ---
PARIS: French supermarket chain Intermarche faces prosecution over heavy discounts that sparked frenzied scenes as customers jostled to get their hands on cut-price jars of Nutella, anti-fraud authorities said Thursday.

Videos of shoppers pushing and shoving as they tried to grab tubs of the chocolate spread -- a breakfast favourite in France -- went viral on the internet last month.

The DGCCRF fraud watchdog said its investigation showed Intermarche had illegally sold the spread at below-cost, adding that it had transferred the case to prosecutors.

The pain of chocolate as French shoppers brawl over Nutella


The chain also slapped the 70 percent discount on Pampers nappies, Carte Noire cafe and Perrier sparkling water.

"Our agents have concluded that Intermarche did not respect measures in place concerning selling at a loss, which is a criminal offence," a DGCCRF spokesperson told AFP.

Intermarche has apologised after its three-day promotion prompted shoving and even full-blown fights in several stores over the Nutella.

KitKat voted world's best chocolate bar

The price of a 950-gram (2-pound) jar went down from $5.60 to $1.74 euros overnight, sparking scenes that one worker likened to "an orgy".

Videos of the shopping frenzy were shared thousands of times on social media, with comedian Anthony Joubert racking up a million plays on a song featuring the lyrics, "A euro for Nutella, I'd kill a mother or father for that."

The chain did not immediately respond to a request to comment.

Ferrero, the Italian company that makes Nutella, said the discount decision was taken "unilaterally" by Intermarche and risked creating "confusion and disappointment" for consumers.