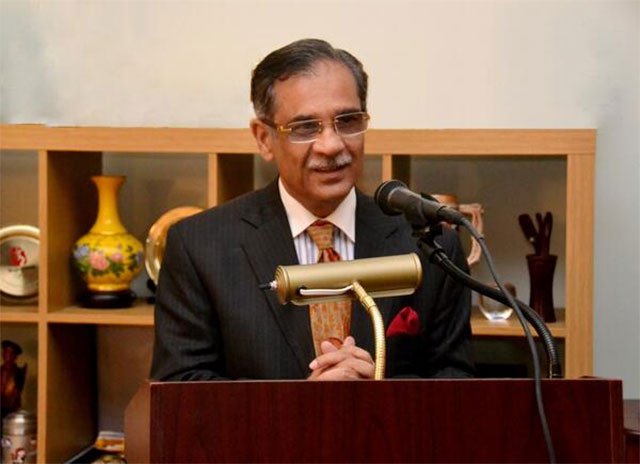 ---
Chief Justice of Pakistan (CJP) Mian Saqib Nisar on Thursday while referring to the pending National Accountability Bureau (NAB) references, vowed that while he cannot give a specific time frame, they would be decided by June.

Speaking at the Islamabad High Court Bar Association, Justice Nisar stated that the survival of the country lies in the supremacy of law. He further added that they "have laid the foundation of the supremacy of law" in the country.

There is a need to revamp judicial system: CJP

Justice Nisar while stating that he is trying to provide speedy and cheap justice to the masses, said "we must fight for those who don't have the means to fight their own legal battles."

Saying judges should provide actual justice, he stated "judges should know how to make people respect them" and this should reflect in the verdicts they pass.

"I took an oath to uphold the law, I'm just doing my job," the CJP claimed, adding that he doesn't want any confrontation and "people must be given swift justice."






COMMENTS
Comments are moderated and generally will be posted if they are on-topic and not abusive.
For more information, please see our Comments FAQ