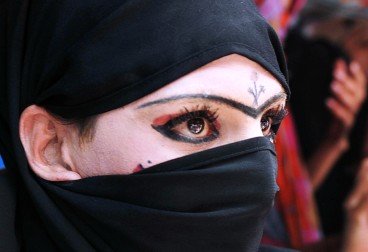 ---
PESHAWAR: The Peshawar High Court halted on Thursday the directive of Mardan's district police officer, ordering eviction of transgender persons from their houses.

Justice Ikramullah Khan and Justice Ghazanfar Ali heard a petition on Thursday filed by transgender community through Gul Rahman Mohmand, urging the court to order DPO Mardan to withdraw directives that people who are transgender will be evicted from their houses should they continue performing in events.

The petition was filed after police officials in Mardan stopped a group of transgender from performing in events.

"The transgender persons were first evicted from Swat," said the petitioner. "If they are moved again, where will they go?"

During the court proceedings, Justice Ikramullah observed that there was a specific group working against the community. "They were killing them [transgender] as well," he said.

Noting that the security of transgender community was not only the responsibility of the DPO, he directed Khyber-Pakhtunkhwa Home Secretary to resolve the matter.

Mardan's transgender seek PHC's intervention

The petition states while the rights of transgender community were protected under the Constitution, the police department has never protected their rights. Rather, officers often accused people who are transgender of vulgarity and of destroying the morals of the society.

The petition claimed the DPO objected to their presence and has directed all police officials in the district to stop people who are transgender from performing at any event. In the event the orders are violated, they will be booked in criminal cases.

The court adjourned hearing until March 1.


COMMENTS
Comments are moderated and generally will be posted if they are on-topic and not abusive.
For more information, please see our Comments FAQ