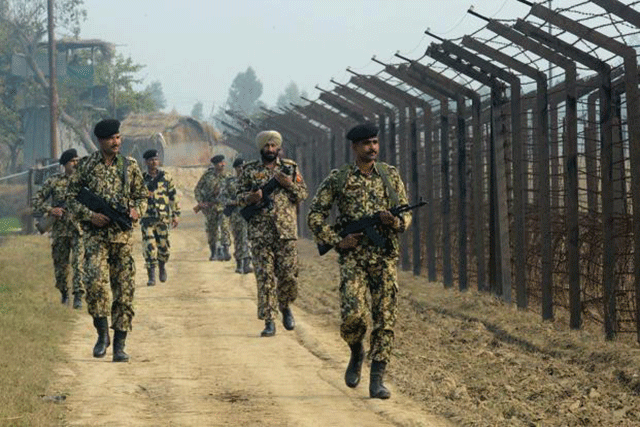 ---
Indian Deputy High Commissioner JP Singh was summoned to the Foreign Office on Thursday after a labourer was martyred in an unprovoked ceasefire violation by Indian forces along the Line of Control in Kashmir.

Foreign Office Director General for South Asia and Saarc Dr Mohammad Faisal condemned the fresh ceasefire violation by the Indian forces in Rawalakot/Satwal Sector, which resulted in the martyrdom of the labourer working at a crush plant on the Poonch river bank.

Lodging protest, Dr Faisal pointed out that despite calls for restraint, India continues to indulge in ceasefire violations. During the current year, the Indian forces have committed at least 391 ceasefire violations along the LoC and the Working Boundary, resulting in the martyrdom of 16 civilians and injuries to 65 others.

Army kills two Indian soldiers in retaliation after boy martyred along LoC

He stressed that, this unprecedented escalation in ceasefire violations by India is continuing from 2017 when the Indian forces committed more than 1,970 ceasefire violations.

Talking about the incessant civilian casualties caused by these attacks, he said, "The deliberate targeting of civilian populated areas is indeed deplorable and contrary to human dignity, international human rights and humanitarian laws."

FO lodges protest against India's ceasefire violations along LoC

"The ceasefire violations by India are a threat to regional peace and security and may lead to a strategic miscalculation."

The director general urged India to respect the 2003 ceasefire arrangement; investigate this and other incidents of violation; instruct the Indian forces to respect the ceasefire in letter and spirit and maintain peace on the LoC and the Working Boundary.

He urged India to permit the United Nations Military Observer Group in India and Pakistan to play its mandated role as per the UN Security Council resolutions.
COMMENTS
Comments are moderated and generally will be posted if they are on-topic and not abusive.
For more information, please see our Comments FAQ