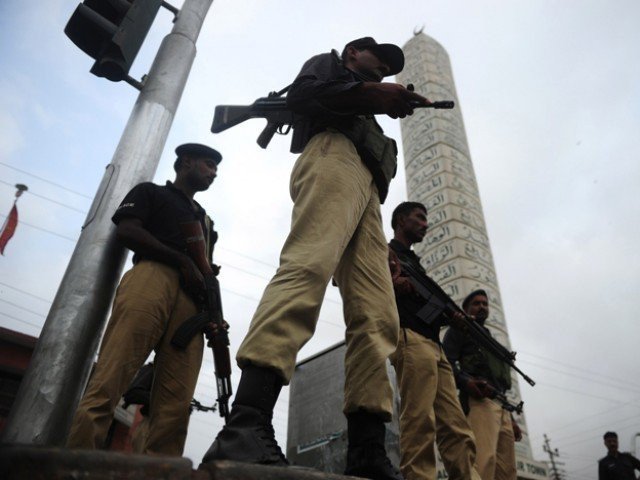 ---
KARACHI: A group of around five armed men stole jewellery worth millions of rupees from the house of The Express Tribune Editorial Consultant Abul Hasanat on Thursday.

Home Minister Sohail Anwar Siyal and Sindh Inspector-General of Police Allah Dino Khowaja took notice of the robbery in North Nazimabad.

The robbers held Hasanat and his family at gunpoint at their house located in Block J, North Nazimabad within the limits of the Sharae Noor Jahan police station while they looted cash, jewellery and other valuables.

The thieves entered the house when the family's driver was at the main door. "They covered their faces with handkerchiefs and entered the home at around 9:10am while holding the driver hostage at gunpoint," said Hasanat. "They held all my family members hostage at gunpoint and gathered all of us in one room."



Burglars stab 16-year-old girl to death in Karachi, injure sister

The family said that three robbers entered the house while their accomplices remained outside in their Toyota Vitz. After taking 40 minutes to gather jewellery, tablets, laptops and other valuables, the robbers escaped.

Law enforcers, including the Rangers and police, reached the site and inquired about the incident. Experts from the police's forensic department also reached the site to obtain the suspects' fingerprint impressions while the police conducted geo-fencing as the robbers had used their mobile phones to communicate with each other throughout the robbery.

The IG also telephoned Hasanat and assured him that the culprits would be arrested. IG Khowaja has asked the SSP to submit an inquiry report and take all measures required for the arrest of the robbers.

Siyal also took notice of the incident and summoned details from West DIG Zulfiqar Ali Larik. The home minister said that witnesses from near the crime scene should be questioned. "The investigation should produce results on all ends and whoever is involved must be arrested," he said. The home minister also said that the latest technology should be used to trace the perpetrators behind this crime. No case was registered till the filing of this story.
COMMENTS
Comments are moderated and generally will be posted if they are on-topic and not abusive.
For more information, please see our Comments FAQ