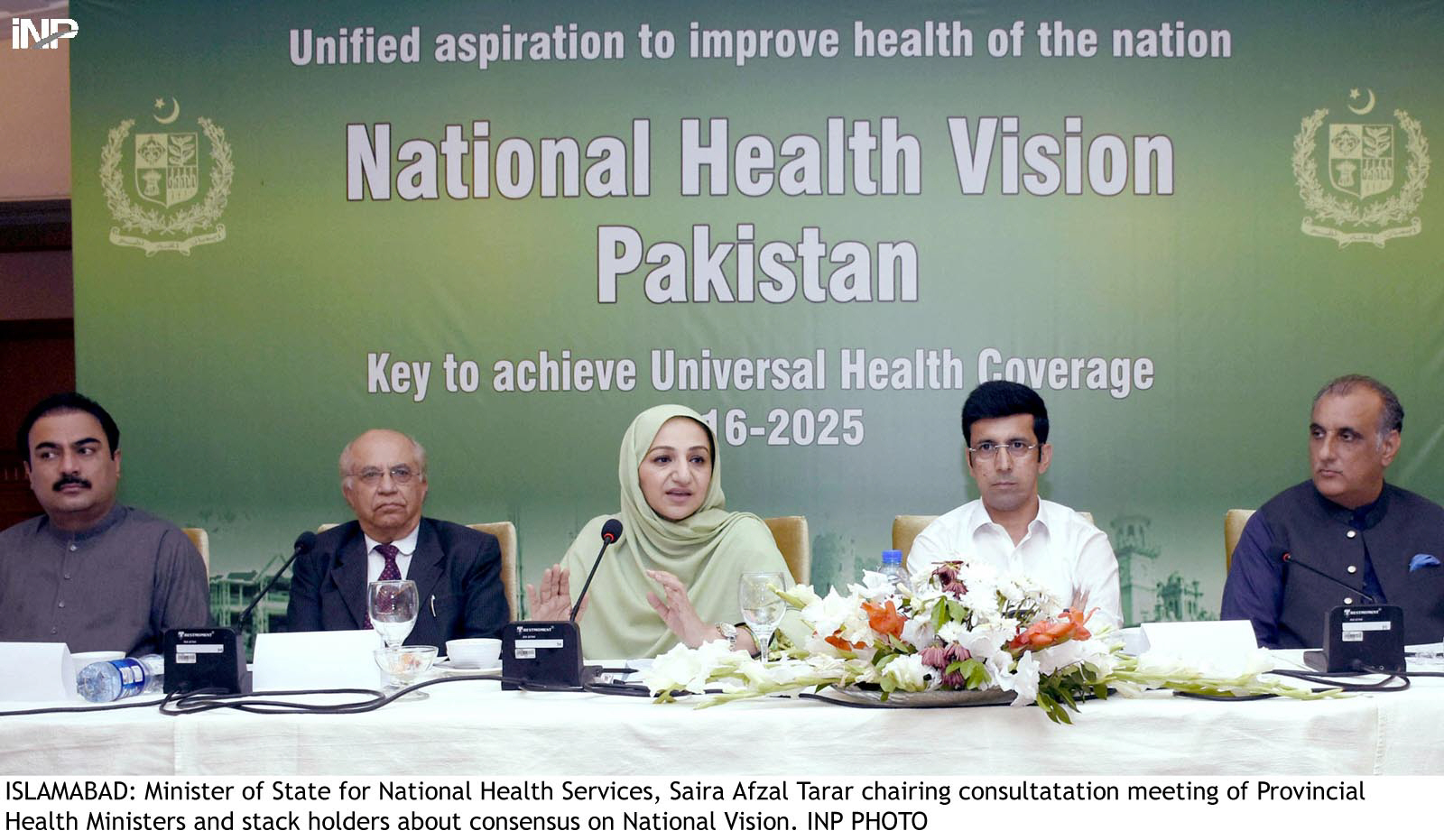 ---
ISLAMABAD: Federal Health Minister Saira Afzal Tarar on Wednesday expressed serious disappointment over being mentioned in a press release issued by the National Accountability Bureau (NAB), along with President PMDC in the matter of recognition of medical and dental colleges.

While addressing a press conference at the Press Information Department, Tarar said that at no point was there any query sent to her prior to the initiation of the inquiry by NAB's executive board.

The corruption watchdog is presently processing various inquiries against the current Drug Regularity Authority officials and its former CEO Aslam Afghani.

On Tuesday, NAB decided to initiate an inquiry against the health minister over charges of corruption in registration of private medical colleges and fixation of drug prices.

Pakistan's progress over polio eradication reviewed

Speaking to the media, the minister said that a health minister has no role whatsoever in any process related to recognition of medical and dental colleges by PMDC.

"Recognition of medical and dental colleges is the exclusive domain of PMDC, an autonomous regulatory body. It is regrettable that my name has been clubbed with President PMDC in a matter where the Minister has no authority or role. I am not addressing this press conference to avoid accountability rather I request Chairman NAB to initiate the inquiry on immediate basis and conclude it in fifteen days", clarified Tarar.

The federal minister further stated that her family has been in politics for the last one hundred years and takes pride in its impeccable reputation, and she has also upheld the highest level of transparency in her decade long career.

She believes that as a federal minister and a public representative it is her basic right to be heard before any investigation is initiated.

The minister informed that she was writing a letter to chairman NAB expressing her and will also request for conclusion of the probe within fifteen days so that it does not affect her campaign for the upcoming elections.