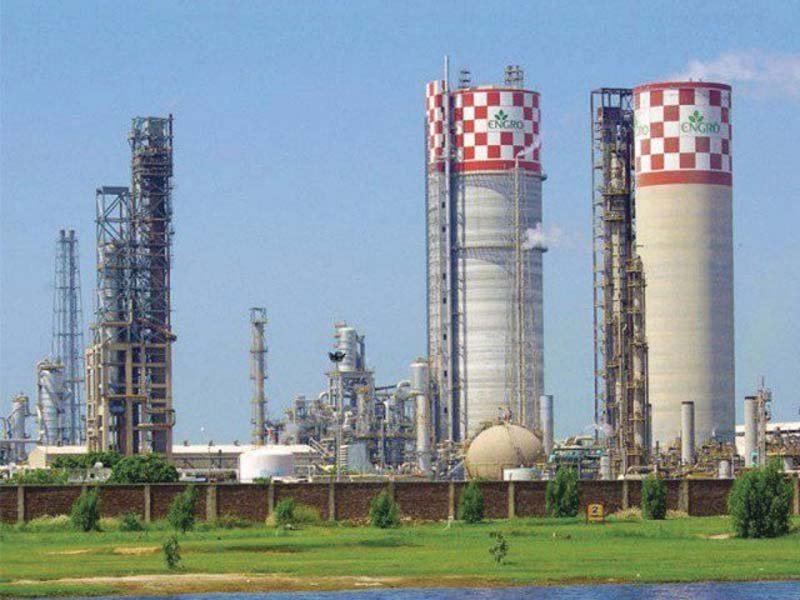 ---
KARACHI: Engro Corp's consolidated profit dropped a massive 78% to Rs16.29 billion in calendar year 2017 compared to earnings of Rs73.59 billion in the preceding year.

The drop came following a one-off boost to profit in 2016 from sale of the company's foods business. Earnings per share (EPS) came in at Rs17.96 in 2017 compared to Rs131.94 in the previous year, according to financial results posted on Pakistan Stock Exchange's (PSX) website on Wednesday.

Engro's board of directors recommended a final cash dividend of Rs2 per share, which was in addition to the interim dividend of Rs19 per share that had already been paid.

Corporate Corner: PCSIR declares Olper's milk safe

The new entitlement will be paid to the shareholders whose names will appear in the register of members on April 17, 2018.

Engro's stock price fell 2.73%, or Rs8.07, to Rs287.89 with a volume of 1.35 million shares at the PSX on Wednesday.

Along with the results, the conglomerate said Engro Foods had become an associated company with effect from December 19, 2016 and accordingly, its revenues were not consolidated for 2017 whereas the comparative year had carried such revenues.

In line with that, the after-tax profit for 2017 included the share of profit from Engro Foods under the equity method whereas in the comparative year Engro Foods had contributed a profit of Rs2.44 million.

Other income of Engro Corp plunged 85% to Rs10.49 billion in 2017 from Rs68.84 billion in the previous year.

Net sales fell 18% to Rs128.59 billion as opposed to Rs157.20 billion last year. Finance cost dropped to Rs5.13 billion from Rs6.03 billion.

For the quarter ended December 31, 2017, Engro Corp announced consolidated earnings of Rs2.5 billion (EPS Rs4.8), down 96% year-on-year.

Engro Fertilizers' profit jumps 20% to Rs11.15b

"Last year's earnings were inflated due to a one-time gain," Topline Securities said in post-result comments. "Engro declared a lower-than-expected cash dividend."

Revenues during the quarter came in at Rs42 billion in which Engro Fertilizers, Engro Polymer and Chemicals and Engro Powergen Qadirpur contributed Rs28.6 billion, Rs7.3 billion and Rs2.8 billion respectively.

While Engro Fertilizers registered a muted year-on-year sales growth in the fourth quarter, Engro Polymer's sales grew 18%. Its revenues went up on the back of higher domestic PVC sales, up 22% year-on-year to 50,000 tons in the quarter, Topline said.

Published in The Express Tribune, February 22nd, 2018.

Like Business on Facebook, follow @TribuneBiz on Twitter to stay informed and join in the conversation.
COMMENTS
Comments are moderated and generally will be posted if they are on-topic and not abusive.
For more information, please see our Comments FAQ