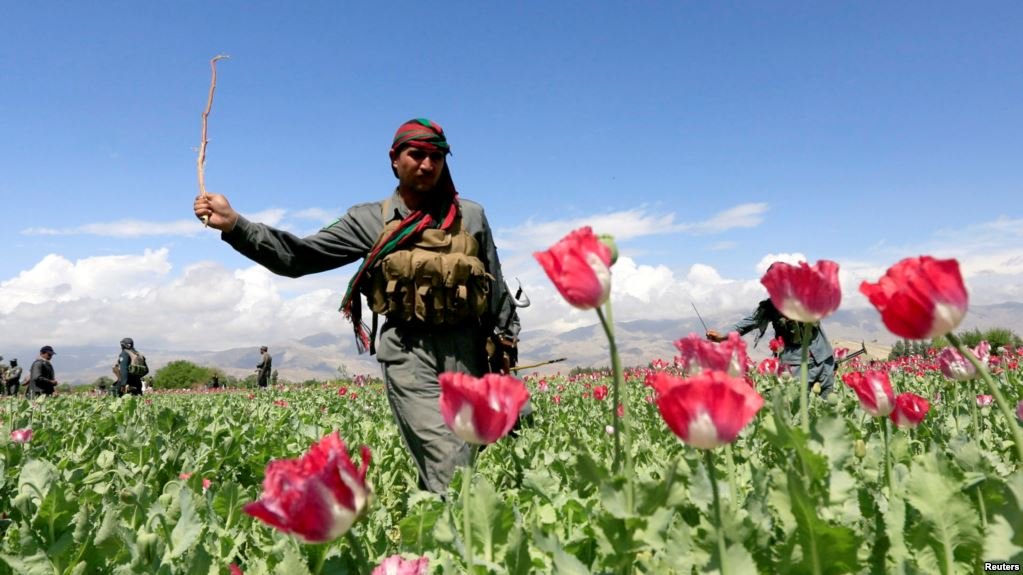 ---
QALAT: Afghan authorities have burned over 3 tons of seized narcotic drugs in southern province of Zabul, the provincial governor said on Wednesday.

According to Governor Khial Mohammad Hussaini, the drugs put on fire Wednesday morning included those contraband confiscated by the Afghan Counter Narcotics Police and detective security organs in Zabul over the past 12 months.

"Among those drugs destroyed today were 73 kg of heroin, 449 kg of morphine, over 955 kg of opium, and 900 kg of hashish together with amount of banned chemical substances," Hussaini told reporters on the outskirts of provincial capital Qalat city after destruction of the drugs.

War on drugs: Pakistan a victim of Afghanistan's drug boom

"Some 77 people were also arrested on suspicion of transportation of destroyed drugs and narcotics over the past year in Zabul."

Much of the world's opium poppy is cultivated in Afghanistan, a country still notorious for growing opium producing poppies for the illicit drug trade.

In 2017, some 9,000 tons of opium were produced in Afghanistan, particularly in western and southern parts of the country, where the government security forces have little presence, according to official figures.
COMMENTS (1)
Comments are moderated and generally will be posted if they are on-topic and not abusive.
For more information, please see our Comments FAQ