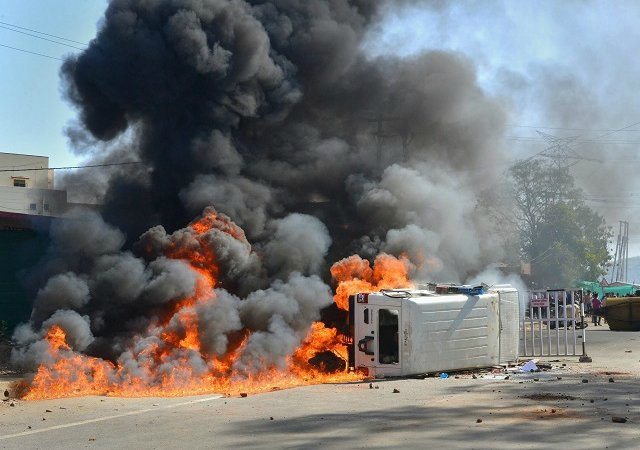 ---
A speeding truck driver Wednesday crashed into a tea stall in central India, killing eight people and injuring four others in a horror accident that sparked angry clashes, police said.

Police said the driver lost control of the vehicle at high speed, careering into the roadside eatery and nearby homes in Jabalpur district of Madhya Pradesh state.

District deputy inspector general of police B.S. Chouhan told AFP eight bodies were recovered at the scene.

Hundreds of angry residents descended on the accident site, pelting stones at police and torching a patrol car, Chouhan said.

Reinforcements were called to restore order, he added.
Last week a truck driver was killed in a neighbouring district after he rammed into a house, injuring six.

India has a grim record in road safety, with nearly 150,000 people killed in 2016, according to government data. Authorities say an estimated 30 percent of Indian driving licences are fake.

Experts blame poor roads, badly maintained vehicles and reckless driving for the high number of fatal accidents that shave nearly three percent off India's GDP annually.

India owns just one percent of the world's vehicles but accounts for 15 percent of global traffic deaths, according to the World Bank.