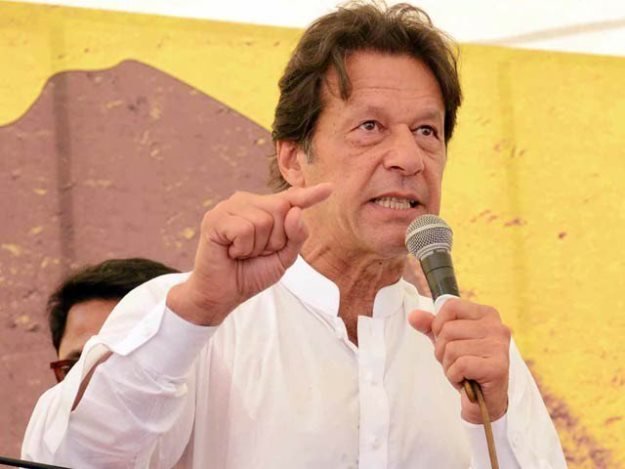 ---
Pakistan Tehreek-e-Insaaf Chairman Imran Khan announced on Wednesday that a rally will soon be held in Islamabad, where people will come to show their support for the judiciary's integrity.

Speaking at his party's parliamentary meeting on Wednesday, he lauded the efforts of the judiciary and said that the restoration of democracy has been a long process.

"Pakistan's judiciary has reached this point after a long struggle. We [PTI] were part of that struggle and so was the Pakistan Muslim League Nawaz (PML-N)," he said.

Reham accuses Imran of cheating on her with Bushra while they were married

Talking about the Supreme Court's verdict on the Panama Papers case, he said: "Nawaz Sharif's lies have been exposed, time and again and those were enough to drive him to jail."

He added that "The first lie was when the Qatari letter was discovered, the second was when Maryam Nawaz's documents were found to be forged as the Calibri Font did not exist at the stated time."

Talking about the Election Commission Pakistan's (ECP) announcement of the dates for the general elections, he said, "We are anticipating elections sometime between July and September and for that we are prepared."

NAB begins investigation into use of state helicopter by Imran Khan

He said that although in the past, the military derailed democracy in Pakistan and during the dictatorial regime of General Pervez Musharraf, he himself was jailed. However, today the military high command and the Chief of Army Staff, General Qamar Javed Bajwa has clearly stated that the army recognises the Constitution and democracy.

He stressed that "The evolution of democracy comes after a long struggle and Nawaz Sharif is only diverging it to protect his own crimes. "

"Nawaz Sharif was only trying to protect his offshore accounts and to escape the money-laundering convictions," he added.
COMMENTS
Comments are moderated and generally will be posted if they are on-topic and not abusive.
For more information, please see our Comments FAQ