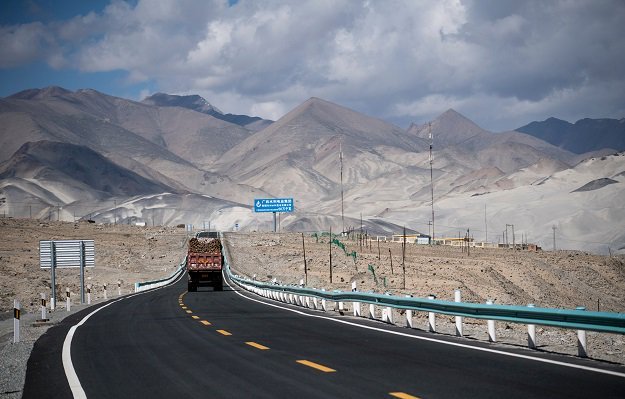 ---
Reports of China engaging in low-key dialogue with Baloch tribal separatists for over five years have been denied by a senator from Balochistan.

According to Financial Times, talks have been held to appease the separatists in order to securitise the China-Pakistan Economic Corridor, which has projected investments worth of $60 billion.

However, VOA reports that there are no talks between China and the separatists from Balochistan regarding the protection of the China-Pakistan Economic Corridor (CPEC).

First reported by Financial Times, several newspapers in Pakistan said that China has been quietly holding talks with Baloch separatists.

Balochistan is at the heart of the CPEC because the project stretches between Xinjiang region and Gwadar port.

"The Chinese have quietly made a lot of progress," one Pakistani official told Financial Times. "Even though separatists occasionally try to carry out the odd attack, they are not making a forceful push."

But Mir Kabir Muhammad Shahi, a member of the Senate, said it's not China's job to hold talks with Baloch separatists.

"I, or other parliamentarians, are not aware of this development, and it's only Pakistan's government parliament right to hold talks with Baloch separatists," he said.

China in talks with Baloch separatists: report

Sher Muhammad Bugti, a representative of the Baloch Republican Army, also denied having any negotiations with China. Talking to VOA from his exile in Switzerland, Bugti said separatists cannot hold talks with China.

"We do not know of any talks, nor have we been contacted (by China)," he said.

Political analyst Zafar Jaspal did not rule out the possibility of China's involvement with locals but added that it could not be direct.

"I do not think China would have directly contacted the insurgents. I believe any contact the Chinese would make would be through the government of Pakistan."

The Financial Times claimed that the Pakistani officials welcomed the talks between Baloch rebels and Chinese envoys, even if they do not know the details of what has been discussed.

"Ultimately, if there's peace in Balochistan, that will benefit both of us," said one official in Islamabad.
COMMENTS (2)
Comments are moderated and generally will be posted if they are on-topic and not abusive.
For more information, please see our Comments FAQ