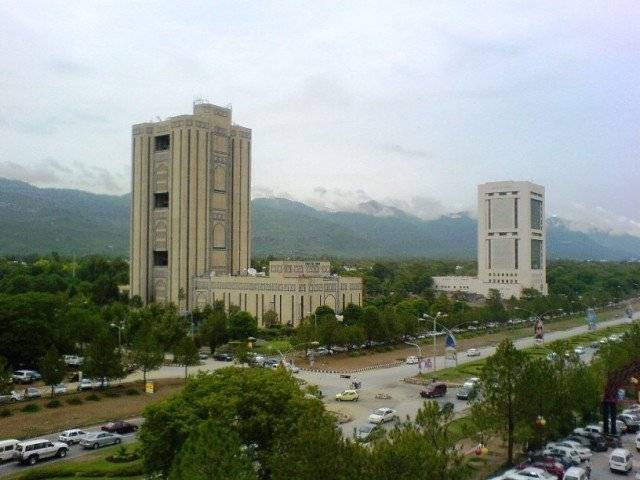 ---
Senators on Tuesday urged the civic body to grant clearance certificates to housing societies which have completed all the requisite formalities.

This was recommended lawmakers during a meeting of the Senate Sub-Committee for Cabinet Secretariat. The committee had met in the Parliament House on Tuesday with Senator Kulsoom Parveen in the chair.

The panel deliberated over the Sir Syed Memorial Society, Soan Garden Housing Society, the Senate Housing Society and the Interior Minister's Housing Society, regulating housing societies in the capital and amendments in laws in consultation with the Islamabad Capital Territory (ICT) administration and the Capital Development Authority (CDA).

Reviewing the Senate Housing Society, the panel directed the Chief Commissioner to immediately resolve the society's issues and to ensure that members, who have paid for their plots, are allotted land apart from granting them permission to start construction of their homes.

CDA officials shared that around 80 per cent of earthwork for housing society had been completed. Moreover, passage to build a road leading up to the society has been dug out from Gulshan Ravi.

The sub-committee, however, expressed its discontent over the lack of gas and power connections to houses and various buildings built on private property in the capital.

Parveen further remarked that zoning conducted for the capital was littered with inaccuracies. So much so, the convener pointed out, that the matter had been met with objections from the apex court (SC).

Discussing the Interior Minister Housing Society, the committee's convener asked why had the administration kept Rs80 billion, earmarked for purchasing land for the society, locked up in a bank instead of using the money for its intended purpose.

"A timely decision could have assisted in getting much bigger land," Senator Parveen observed.

The sub-committee asked officials to present all details pertaining to the society, including the special audit report.

Senator Perveen further pointed out that two different amounts are paid during the procurement and undertaking of the land. The committee recommended that a society that delays land procurement beyond the stipulated time, would have to pay a penalty.

During Tuesday's meeting, the committee was told that of the 230 arbitration cases pending in the capital, 150 had been resolved and the society has paid most of the penalties and the affected have also been paid. However, they conceded that 80 cases were still pending. 

Published in The Express Tribune, February 21st, 2018.