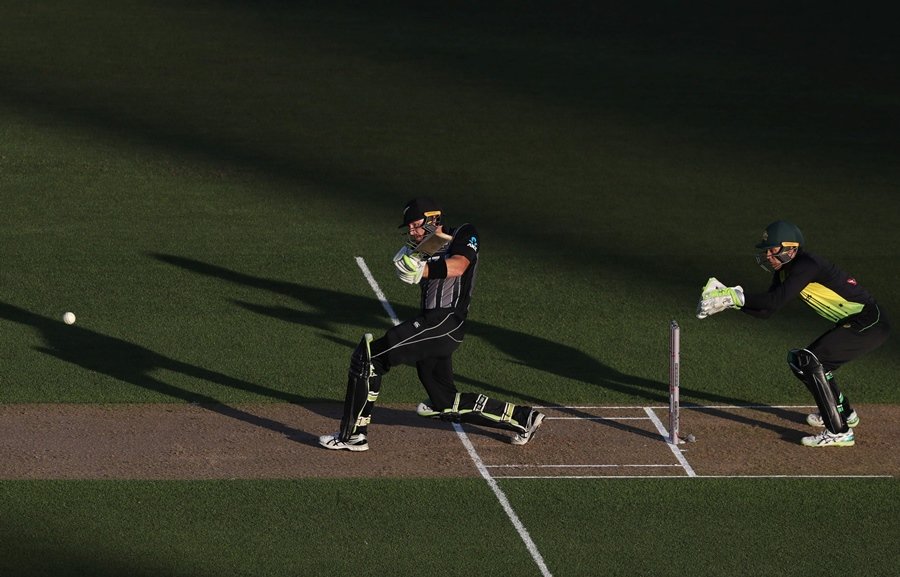 ---
WELLINGTON: New Zealand Cricket (NZC) defended Eden Park Tuesday amid criticism the Auckland venue is too small to host international fixtures such as the T20 tri-series final.

The decider on Wednesday features New Zealand and Australia, who produced a run-fest at the same ground on Friday that left some purists fuming.

A total of 488 runs were scored at 12.7 an over as the sides smashed 32 sixes before Australia completed a world-record run chase of 245 to claim a five-wicket win.


Williamson's 72 help New Zealand down England


The sight of mis-hits sailing over the boundary for six prompted veteran Australian commentator Jim Maxwell to call the venue "a joke" that should not host international cricket.

Eden Park is best known as a rugby ground and its boundaries fall well short of the International Cricket Council's 59.5-metre (65-yard) minimum.

The situation is allowed to stand because the Auckland stadium hosted international cricket before the ICC regulations were introduced in 2007.


Australia thrash New Zealand in opener


NZC chief operating officer Anthony Crummy said the governing body "absolutely" backed Eden Park as a venue.

"It's unique, you can't deny that, a lot of cricket grounds are," he told Radio Sport."We think it adds to the colour of the international schedule when players have to adapt [to a smaller ground]."

Crummy also pointed out that Eden Park did not always produce high-scoring slog-a-thons, saying a number of matches there in recent years had been low-scoring, tight affairs.

"It hasn't failed to deliver great contest after great contest," he said. "When you look back, they're not always high scoring either. The fans certainly have a great time when they're there, we have great contests and we're happy with it."
COMMENTS
Comments are moderated and generally will be posted if they are on-topic and not abusive.
For more information, please see our Comments FAQ