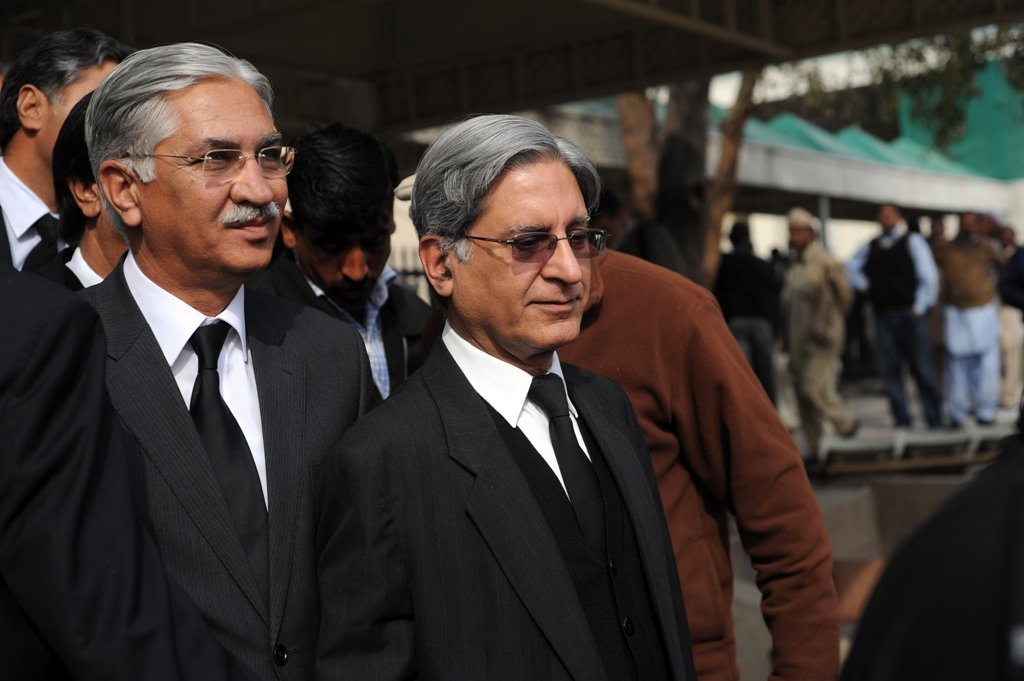 ---
Pakistan Peoples Party (PPP) leader Chaudhry Aitzaz Ahsan on Tuesday questioned as to how Maryam Nawaz has formed the notion that her father is being talked about whenever someone passes a statement about a thief.

Talking to media in Lahore, he claimed that Maryam is certain that whenever a thief or a dacoit is being challenged, it implies her father is being talked about. The PPP leader further added that the Indian chief justice has also asked the question as to how a thief can be a party president, but Rahul Gandhi or Indian Prime Minister Narendra Modi have never said that we are being termed thieves.

Vindictive judiciary unable to find evidence against Nawaz: Maryam

Last week, while addressing a rally in Mansehra, Maryam asked how an elected candidate can be called a plunderer. "Calling an elected candidate a plunderer is an explanation of which constitutional law?"

Earlier this month, while addressing a social media convention in Gurjanwala Maryam said that the judiciary is unable to find evidence against deposed prime minister Nawaz Sharif.

Addressing the crowd, Maryam said that wherever Nawaz Sharif goes, people follow him. She threw weight behind her father saying that Nawaz restored judiciary in the country.

People have a huge decision to make in the upcoming elections: Nawaz

"Judiciary has started a new movement of contempt of court. Contempt of court warrants a penalty but what's the penalty for the court's actions?" Maryam questioned.

"Imran Khan cursed the judiciary for four years but now has become their beloved so everything that Pakistan Tehreek-e-Insaf (PTI) does is fair according to the courts," she lamented.




COMMENTS
Comments are moderated and generally will be posted if they are on-topic and not abusive.
For more information, please see our Comments FAQ