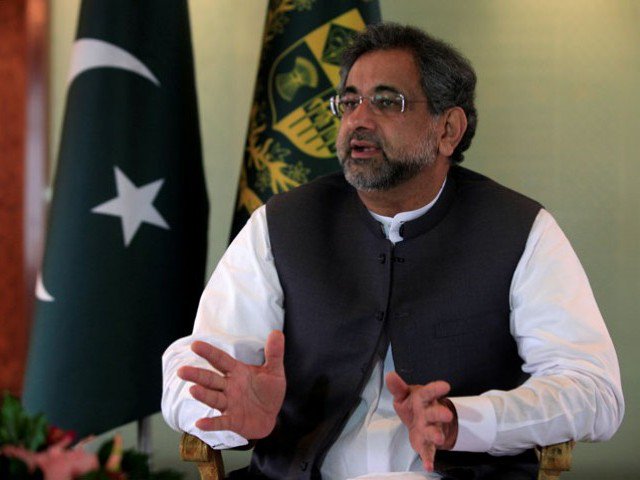 ---
ISLAMABAD: Prime Minister Shahid Khaqan Abbasi said Pakistani troops will play an advisory role in Saudi Arabia and "our army is imparting training to Saudi forces."

In an interview with a private news channel, he said Pakistan will support any other country wishing to take benefit from its expertise in the war against terrorism.

Last week, Express Tribune had reported that security sources had clarified that there is nothing new about the deployment of Pakistani troop in the oil-rich kingdom, as defence cooperation with Saudi Arabia is based on a 1982 bilateral protocol for training and advisory roles.

PM sanctioned troop deployment to Saudi Arabia for 'advisory purpose'

After the announcement of troop deployment, rumours swirled in the media that the troops could be sent to Yemen, where a Saudi-led coalition is actively involved in a war against Houthi rebels. Security sources, however, vehemently quashed the speculation, saying that no Pakistani boots will be on the ground in Yemen. They reiterated that troop deployments in the kingdom have been a regular feature for decades.

To a question about Iran's decision to hand over Chahbahar Port to India, the premier said Pakistan will take up the issue with Iran.

PM Abbasi said it was being forecasted that the government's days are numbered but it is now established that it will complete its tenure. He said it is a constitutional requirement to hold polls within sixty days and in case of any delay, the constitution also provides a year's extension to the government.

The prime minister further said that he had not criticised the judiciary and had rather talked of constitutional limits. "Breaching privilege of any institution would lead to a free for all situation and such things can never be in the country's interest," he stated.

Pak-Saudi naval exercise Nasem al Bahr commences in Saudi Arabia

To a question, the PM said Shehbaz Sharif's name is not final for the premier's slot and the central executive committee of the party will decide about it if the party gets majority in the polls.
COMMENTS (1)
Comments are moderated and generally will be posted if they are on-topic and not abusive.
For more information, please see our Comments FAQ