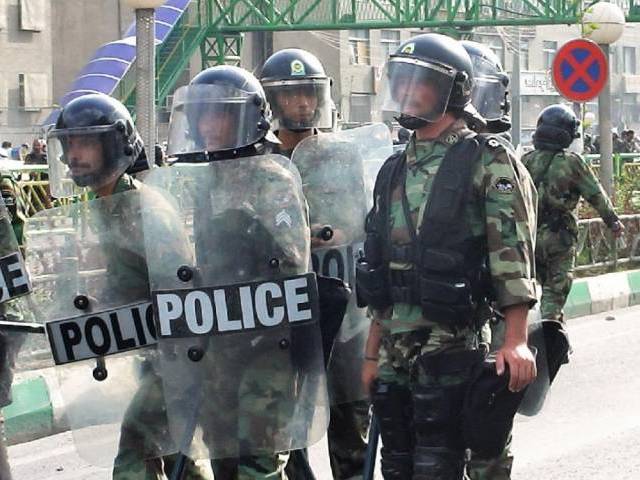 ---
LONDON: Three police officers were killed on Monday in clashes with protesters in northern Tehran, police spokesperson Saeed Montazer al-Mahdi said on state television.

Iran says three Guards dead, 16 Islamic State suspects arrested

The clashes were between security forces and dervishes of the Gonabadi denomination who had gathered in front of a police station, demanding the release of some members of their Sufi religious order, according to video footage posted on social media.
COMMENTS
Comments are moderated and generally will be posted if they are on-topic and not abusive.
For more information, please see our Comments FAQ