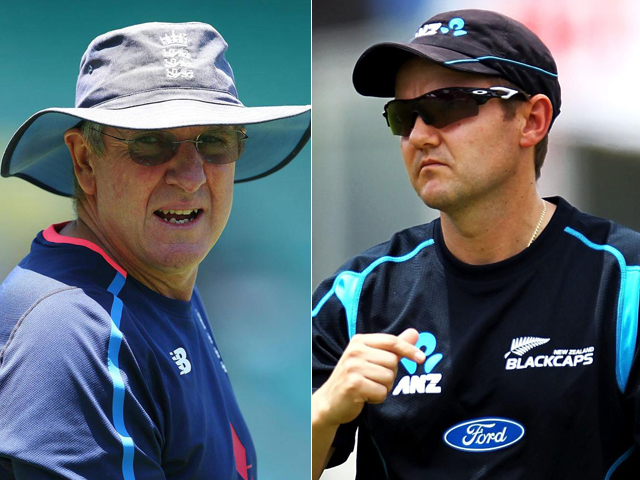 ---
WELLINGTON: The ongoing Trans-Tasman T20I series became a battle ground as England coach Trevor Bayliss called for scrapping the format, while New Zealand coach Mike Hesson was happy to keep it in the international calendar.

Bayliss' argument

England beat New Zealand on Sunday by two runs but the latter qualified for the Feb 21 final against Australia due to better run rate, and England's Bayliss thinks T20s are a burden on top players and coaches.

"I wouldn't play T20 internationals, I'd just let the franchises play," Bayliss told Sky Sports. "If we continue putting on so many games there'll be a certain amount of blowout, not just players but coaches as well."

The Australian, who has coached in both the India Premier League and Big Bash League, said any T20Is should be held in a limited window based around the ICC's T20 World Cup.

"If you want to play a World Cup every four years or whatever it is, maybe six months before you get the international teams and let them play some T20 internationals," he said.

Bayliss's England have struggled for form in the T20 tri-series, missing key players in the wake of the Ashes and ODI series in Australia.

They edged past New Zealand with a two-run victory in Hamilton on Sunday but failed to qualify for Wednesday's final against Australia due to an inferior run rate.

The tourists still have a Test and one-day series to come in New Zealand and Bayliss said coaching all three formats on such a marathon tour was challenging.

He added it made sense to split coaching duties between different formats.

"If you go to a swimming tournament you've got 1500m specialists and 100m specialists," he said. "I think it's definitely the way it's heading, not just with the players."

Hesson's rebuttal

New Zealand coach Mike Hesson defended T20I cricket Monday after his English counterpart called for it to be cut from the sport's crowded calendar.

Hesson acknowledged England coach Trevor Bayliss' concerns about burnout among players and staff but said T20 had an important role to play internationally.

"There's always a workload issue, I think that's fair, but there's also a revenue generation issue," he told reporters. "In some countries that's not as big a deal but for New Zealand Cricket, to get 35,000 people to Eden Park is huge for us, huge for the game and huge for the promotion of the game."

Hesson also rejected the notion that T20 internationals were not meaningful fixtures.

"Too right they are," he said. "You've got guys that only play T20 and that's their chance to play international cricket, so I think absolutely it's meaningful."
COMMENTS
Comments are moderated and generally will be posted if they are on-topic and not abusive.
For more information, please see our Comments FAQ