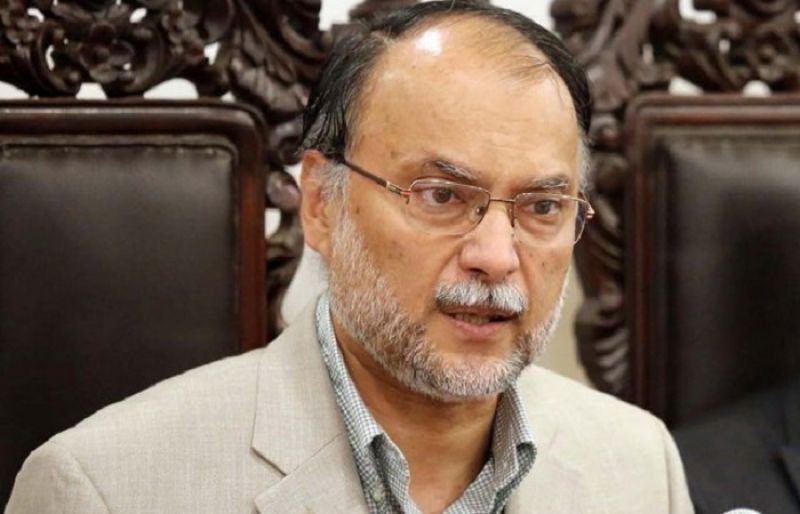 ---
Interior Minister Ahsan Iqbal termed the United States move of putting Pakistan on the Financial Action Task Force (FATF) terror financing watch list "an attempt to destabilise economy" of the country.

According to Express News, US Department of State, last month, issued a new list of countries involved in suppression of religious liberties. The State Department announced the special watch list under International Religious Freedom Act, naming Pakistan as one the countries in red.

Iqbal strongly reacted against the US listing on Monday, terming the measure as an insult to country's sacrifices in the war on terror.

"We bore the burden of the war on our own, the whole world is witness to our struggle for the eradication of terrorism," he said, adding, "The measure to blacklist Pakistan is part of a propaganda to economically destabilise our country."

US concerned over Pakistan's 'deficiencies in implementing anti-money laundering, counterterrorism laws'

The interior minister went on to say that no reasonable country would include Pakistan in its watch list.

Sharifs on on no-fly list

In response to a question regarding inclusion of Sharifs on the Exit Control List (ECL), Iqbal said that the National Accountability Bureau (NAB) was not required to seek permission from anyone if it wanted to stop someone from leaving the country.

"The NAB can use its discretion to list someone on ECL as per the given rules," he said, adding that no authority can dictate the accountability body about who to classify on the ECL list.

"We also gave relaxation to Dr Asim and Raja Pervaiz Ashraf in this regard," the minister said.

He added: "We don't support the practice of avenging enemies using political means."
COMMENTS (4)
Comments are moderated and generally will be posted if they are on-topic and not abusive.
For more information, please see our Comments FAQ