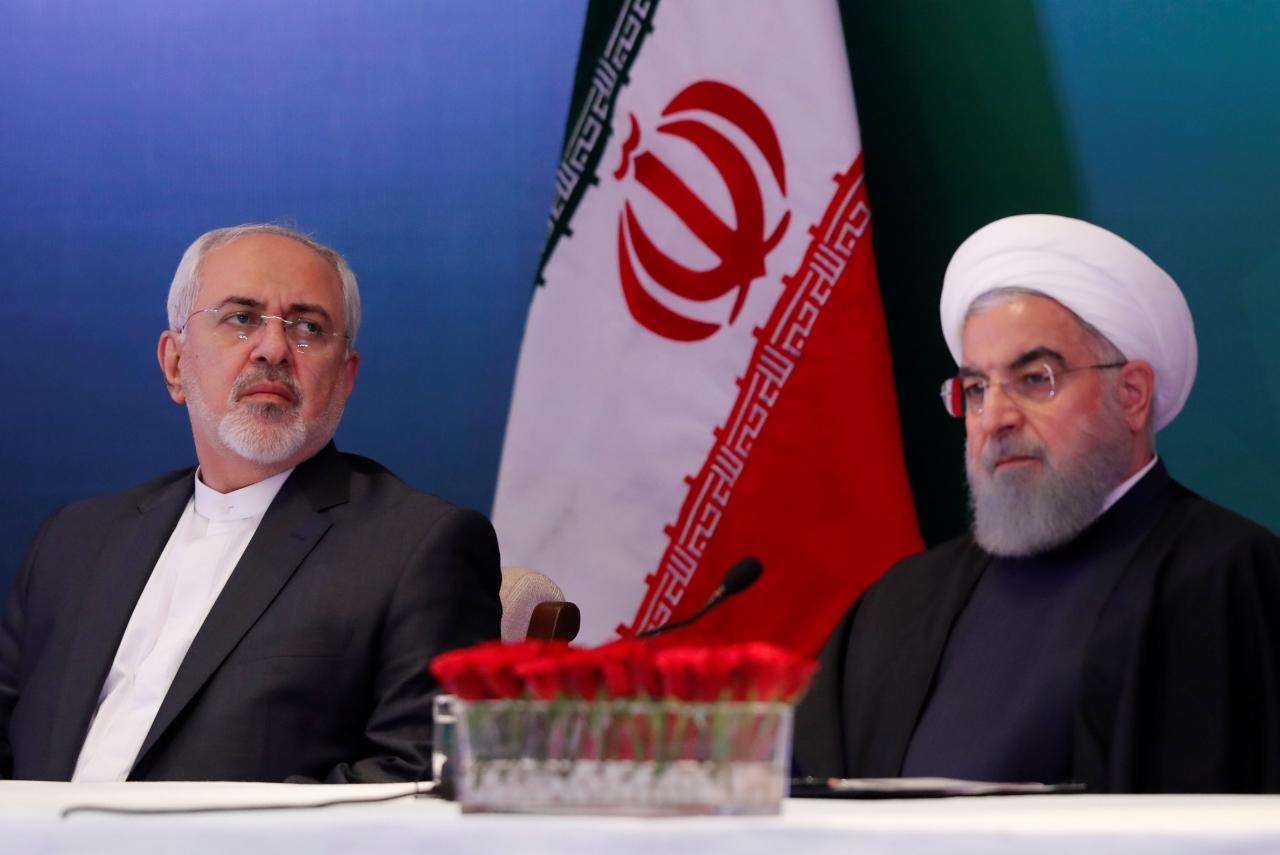 ---
MUNICH: Iran's foreign minister said on Sunday the shooting down of an Israeli jet after it bombed an Iranian site in Syria had shattered Israel's "so-called invincibility", reacting to a critical speech delivered earlier by Israel's premier.


"Israel uses aggression as a policy against its neighbors," Mohammad Javad Zarif told the Munich Security Conference, accusing Israel of "mass reprisals against its neighbors and daily incursions into Syria, Lebanon."




"Once the Syrians have the guts to down one of its planes it's as if a disaster has happened," Zarif said.




'Do not test Israel's resolve', Netanyahu warns Iran




He was responding to Benjamin Netanyahu's address to the conference hours before, in which the Israeli prime minister, holding a piece of what he said was an Iranian drone, accused Iran of trying to impose an "empire" across the Middle East.




"What has happened in the past several days is the so-called invincibility (of Israel) has crumbled," Zarif said of Netanyahu's remarks, which followed the Feb 10 downing of an Israeli F-16 jet.




Netanyahu had also told the conference: "We will act if necessary not just against Iran's proxies but against Iran itself."




Iran protests ban on wrestler who threw bout to avoid Israeli




In an interview with NBC News on the sidelines of the conference, Zarif retorted: "Well, if they try to exercise that threat, they will see the response."




David Ivry, a former Israeli Air Force chief, told Reuters earlier this month he believed it was the first time an Israeli F-16 had been brought down since Israel began using the jets in the 1980s.




Anti-aircraft fire downed the jet as it was returning from a bombing raid on Iran-backed positions in Syria.




All 66 onboard dead as passenger plane crashes in central Iran




It was one of at least eight Israeli planes despatched in response to what Israel said was an Iranian drone's incursion into its airspace earlier on that day.




The jet was hit by a Syrian anti-aircraft missile and crashed in northern Israel, according to an Israeli official.