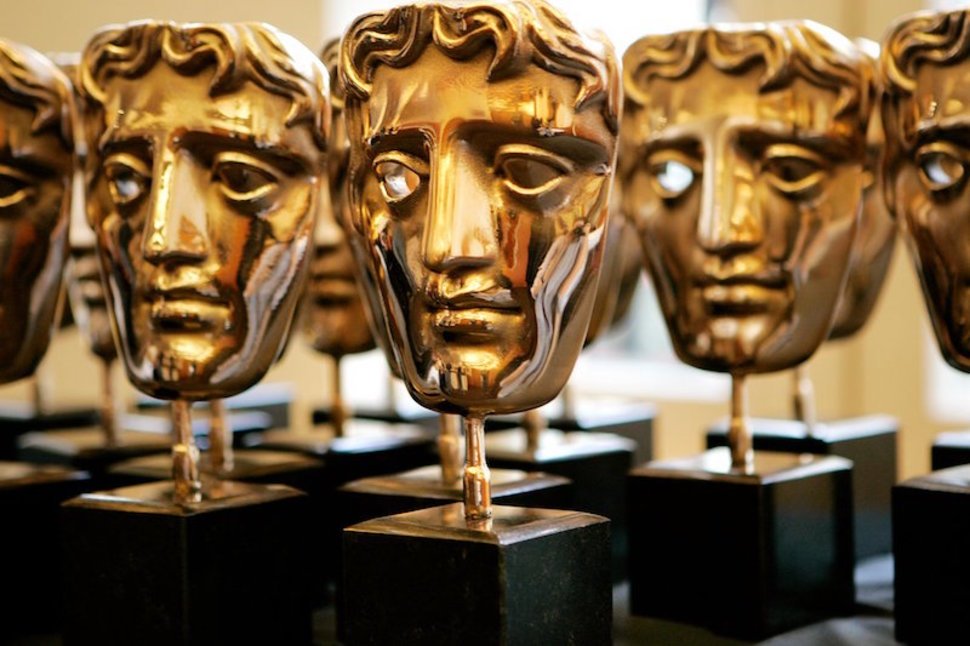 ---
LONDON:

At the 71st British Academy Film Awards last night - the British Academy of Film and Television Arts (BAFTA) Awards, celebrities stood in solidarity with Hollywood's Time's Up movement against sexual harassment.


Crime film Three Billboards Outside Ebbing, Missouri, won five awards including Best Film, Outstanding British Film and, for its writer and director Martin McDonagh, the Best Original Screenplay.




"What I am most proud of, especially in this Time's Up year, is that it's film about a woman who refuses to take any more s**t," he said during the ceremony which took place at the Royal Albert Hall audience.

McDonagh added the same could be true of its star Frances McDormand, who plays Mildred, a woman with a burning sense of injustice over the police failure to find the killer of her daughter.




She won the Best Actress and, wearing a dress not totally black, she admitted to having a "little trouble with compliance". Nonetheless, she claims that she stood in full solidarity with her sisters and finished her acceptance speech with the words: "Power to the people."

Victoria & Abdul, starring Indian actor Ali Fazal opposite veteran actress Judi Dench, lost its race for the Best Make-Up and Hair category to the film Darkest Hour.

Helmed by Stephen Frears, Victoria & Abdul is based on a novel by Shrabani Basu. It revolves around the relationship shared by Queen Victoria (Dench) and Abdul (Ali), who was a Munshi in her government. It also shows his journey on how he became one of the most powerful figures in the court.




The film was up against Blade Runner 2049, I, Tonya, Wonder and Darkest Hour.

Gary Oldman won the Best Actor award for his portrayal of Winston Churchill in Darkest Hour which involved daily four-hour makeup sessions.
Sam Rockwell, who won Best Supporting Actor for his portrayal of a dumb, racist cop in Three Billboards Outside Ebbing Missouri, described himself as a "journeyman actor" and dedicated the award to his "friend, Alan Rickman".




He also said he was someone who stood on the shoulders of "strong, intelligent and righteous women", including McDormand.

The only prize decided by the public, the Rising Star award, went to British actor Daniel Kaluuya, who features in the horror-comedy Get Out. He was up against Florence Pugh, Josh O Connor, Tessa Thompson and Timothee Chalamet.




Dedicating the award to his mother, he said, "I am a product of arts funding within the UK. I would like to thank people who financially support that."

The Shape of Water, the Guillermo del Toro directorial which is a story of a woman who falls in love with an Amazonian sea creature, had been expected by many people to sweep up. It received the most nominations, 12, and came away with three wins; Production Design and Music and for del Toro as Best Director.




Allison Janney won Best Supporting Actress for I, Tonya, Blade Runner 2049 won Best Special Effects and Cinematography, while Christopher Nolan's Dunkirk won Best Sound.

The awards were more evenly spread than in many years. It was the first ceremony hosted by Joanna Lumley, who succeeded Stephen Fry.

In her opening comments she talked of the resonance of the Suffragettes and events today. "A century ago, the Suffragettes laid the ground work for the kind of dogged resistance and powerful protest that has carried forward today with the Time's Up movement, and with it the determination to eradicate the inequality and abuse of women the world over," Lumley said.

Other awards given at the ceremony included one for I Am Not Your Negro, named Best Documentary; Disney's Coco won Best Animated Film.




The Handmaiden, won Best Film Not in the English language, while Rungano Nyoni and Emily Morganm won the Outstanding British Debut Award for I Am Not a Witch. James Ivory, won best adapted screenplay for Call Me By Your Name.

The BAFTA fellowship went to director Ridley Scott. In his acceptance speech, Scott praised his teachers for starting him on his journey. "Teaching is the most important of professions. Sort that out and social problems will get sorted out," he said.

Have something to add to the story? Share it in the comments below.