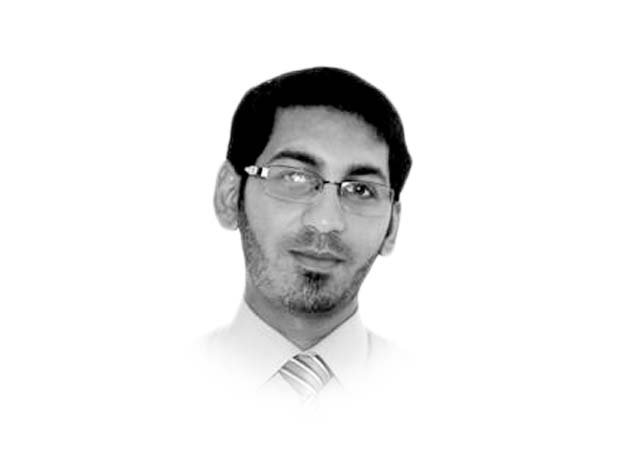 ---
An effective de-radicalisation strategy adopts distinctive methodologies. Just as religious fanaticism is driven by different elements, the ways to deal with countering them must be assorted too. In this connection one must consider the Chinese de-radicalisation model which relies on five techniques separately to solve five distinct classes of issues.

These five strategies are characterised as follows: ideological issues ought to be explained by methods for a belief system, cultural issues ought to be illuminated by methods for culture, folk traditions ought to be treated with a demeanour of respect, religious issues ought to be comprehended as per religious principles, violent fear mongering ought to be fought in accordance with the rule of law and by methods for iron-fisted activities. The 'five keys' are distinguished as the ideological, social, customary, religious, and legal keys.

The approach of 'four prongs' alludes to a blend of the accompanying four strategies: squeezing by correct faith; counteracting by culture, controlling by law, and popularising science. Squeezing by correct faith, implies utilising the right interpretation of faith to clear up the general population's comprehension of Islam, stir their brains, and quell radicalism, counteracting by culture implies looking for compelling and viable answers for balancing fanaticism and managing individuals to modernisation. 'Controlling by law' implies making the best of the part of law not just in directing social conduct and countering religious fanaticism yet in addition in controlling social desires and building social agreement. 'Promoting science' implies spreading the information about and advancing the utilisation of science and innovation to direct the general population to maintain science, expel numbness, and deny radicalism.

The approach of 'three contingents' alludes to the strategy of strengthening three principle groups of individuals, the administration can rely on to keep up peace and security: security forces, instructors/teachers and religious figures.

The 'two hands' refer to the one 'firm hand', which cracks down on terrorists, and the other 'firm hand', which educates and guides people. For the soft measures to be effective, the hard measures are absolutely necessary. For instance, if it is not for the crackdown, local officials will not have had the guts to enforce the law, local people will not be ready to assist the government in arresting terrorists and extremist manifestations.

The 'one rule' refers to the policy of 'ruling the country according to law' (the Chinese interpretation of 'the rule of law'). The emphasis on the law suggests the determination of authorities to change their previous de-radicalisation practices, which were not firmly based on the law. This approach is well elucidated by Zhang Chunxian: "Regardless of ethnicity or religion, everybody must strictly follow the law; any appeal or aspiration must be expressed and satisfied in a lawful manner."

As far as Pakistan's de-radicalisation efforts are concerned, the recent 'Paigham-e-Pakistan' fatwa as well as 'Swat De-Radicalisation Programme', 'Project Mishal', and 'Punjab De-Radicalisation Programme' are steps in the right direction as it would portray a 'soft and positive image of Pakistan' and highlight Islam as a religion of peace, brotherhood, tolerance and accommodation. Interior Minister Ahsan Iqbal had spoken of course correction as a goal at the launch of the 'Paigham-e-Pakistan' fatwa, citing it as a need to ensure peace and stability. The minister also called for greater introspection instead of hypothesising about conspiracies. According to him, there must be willingness to be accountable in order to undertake these measures. In addition to these Pakistan's de-radicalisation programmes, using education, print and electronic media, cultural diversity, youth participation and women's empowerment as key tools to prevent violent extremism can be a suitable way forward. Finally, the National Counter Terrorism Authority (Nacta) should prepare a more coordinated strategy in collaboration with all provinces and institutions to de-radicalise Pakistan.

Published in The Express Tribune, February 19th, 2018.

Like Opinion & Editorial on Facebook, follow @ETOpEd on Twitter to receive all updates on all our daily pieces.