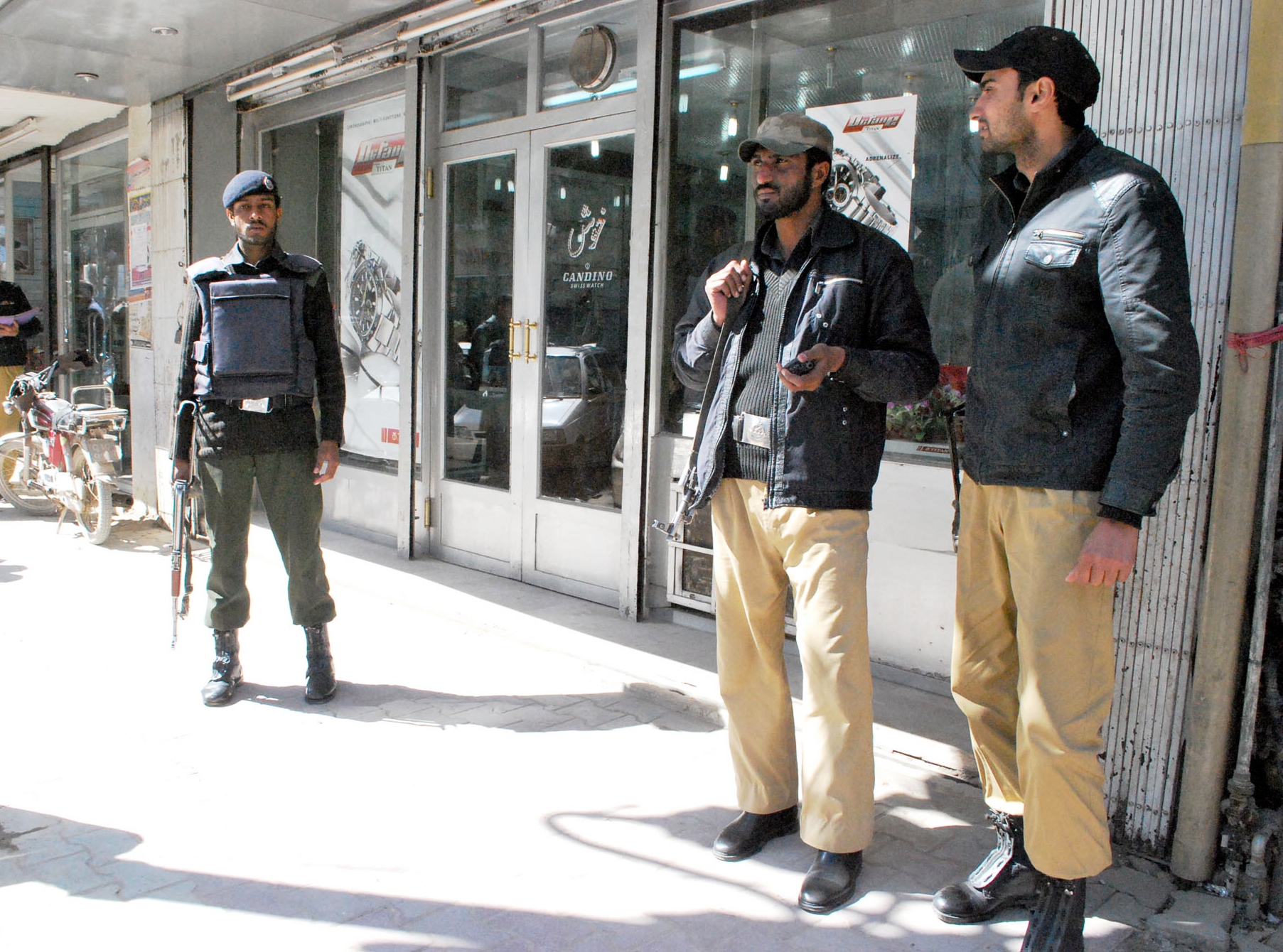 ---
QUETTA: Balochistan Inspector General of Police Moazzam Jah Ansari has said that a proposal for the establishment of a new police force, comprising around 1,500 personnel, is under consideration.

"Eagle Force will strengthen our law enforcement agencies in fighting terrorists and ward of their attacks," said the Balochistan IG while addressing media-persons at the Quetta Press Club on Sunday.

He said, "The force will patrol each and every street of Quetta in order to provide security to the people.

"Of the total 1,500 Eagle Force personnel, 400 will patrol the streets for which training has been imparted to 220 personnel, while the remaining personnel's training is underway," he added.

Two police personnel will use one motorbike equipped with weapons to patrol the streets, said the IG.

He said that since police, FC and other security forces were on the hit list of terrorists, the new Eagle Force would help the security forces in maintaining peace.

Ansari said that work was underway and strategies were being devised to counter and eliminate terrorist activities from the country.

He said that the new force needs Balochistan chief minister's approval. After the approval, new personnel will be appointed.

The IG urged that financial resources were not everything as many problems could be resolved through better strategy.

"We need to improve administration in the police department through appointing good senior officers who can help in streamlining police affairs," said Ansari.

Replying to a question, he said plan for establishing a forensic laboratory in Quetta was underway.

He said that a satellite connection with Punjab Forensic Laboratory had been established for the time being for investigating important incidents.

He said, "For establishing a complete forensic laboratory we need at least Rs1 billion."

Ansari also said, "We have also trained people to collect evidence and investigate incidents."

Replying to a question about Quetta Safe City Project, Ansari said that the project needs over a year to be completed.

"Completion of Quetta Safe City project is necessary to restore durable peace in the city," he said.

Published in The Express Tribune, February 19th, 2018.