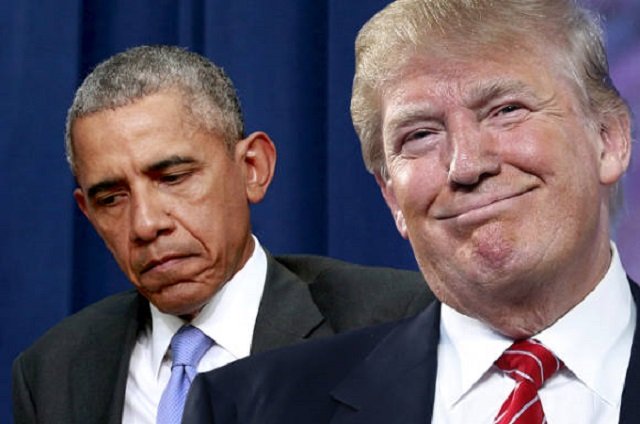 ---
Former US president Barack Obama had to deal with one of the most tragic events of his Presidency. Twenty-six people, including 200 children aged six and seven, were killed as a result of the Sandy Hook massacre.

Obama responded with an impassioned speech following the incident, while wiring away his tears twice during the speech. He shed tears once again, when unveiling gun control measures in January 2016.


Pete Souza, Obama's former White House photographer posted a picture of the ex-president alone in a classroom at Sandy Hook before meeting attending a vigil.

Trump visits Florida shooting survivors, FBI admits it missed tip

The latest high school shooting in America has stimulated a completely different response from the current president.

Donald Trump visited victims of the Marjory Stoneman Douglas High School shooting in Parkland, Florida two days after Wednesday's massacre, which claimed 17 lives.

US president visited the hospital for just 35 minutes and met only two victims. After this, he has been heavily criticised for his unsympathetic body-language in pictures, where he grinned and gave away a thumbs up.

Former student confesses to Florida school shooting

The contrasting reactions of Obama and Trump to the tragedies hasn't gone unnoticed on Twitter.


The visual difference between Trump and Obama when talking about or visiting the aftermath of a school shooting is striking. Did anyone tell Trump it's not a celebration? pic.twitter.com/cgwy32ql8S

— Brian Klaas (@brianklaas) February 17, 2018
Obama's reaction to slaughtered American children was tears.
Trump's reaction to slaughtered American children was a smile and a thumbs up.
Another jarring juxtaposition. pic.twitter.com/LgDMaFZ8dP

— eli friedmann (@eligit) February 17, 2018
Trump has no emotions. He is shallow affect, psychotic. No one in their right mind would smile and give thumbs up in this situation. Real president vs fake president. Real sorrow vs photo op. Good vs evil. #ImpeachTrumpPence pic.twitter.com/WbEq7MFs6I

— Madeline PhD, Washer of Brains (@ChicagoDungeon) February 17, 2018
True to form, trump tweets out huge smiles all around and thumbs up. In contrast, Obama shows real empathy in times of tragedy pic.twitter.com/f9k7X1ZDES

— ❄️Lorena🌊 (@Lorenalouisefor) February 17, 2018
Both these pictures were taken after national tragedies. Guess which president is a sociopath just posing and which one is capable of genuine empathy. pic.twitter.com/F7Qm7Y0l5H

— Tuxedo Mask (@TheLoveBel0w) February 17, 2018


President Trump was also seen partying, just hours after the visit at the hospital.


1: After meeting with families of the Sandy Hook victims for hours, Obama sat alone in a classroom before attending a prayer vigil.

2: After visiting with the wounded in one of the worst school shootings in U.S. history, Trump attends a Studio 54 themed party at Mar-a-Lago. pic.twitter.com/AmZSHMyGhP

— SeriouslyUS? (@USseriously) February 18, 2018
This article originally appeared on The Independent
COMMENTS (2)
Comments are moderated and generally will be posted if they are on-topic and not abusive.
For more information, please see our Comments FAQ