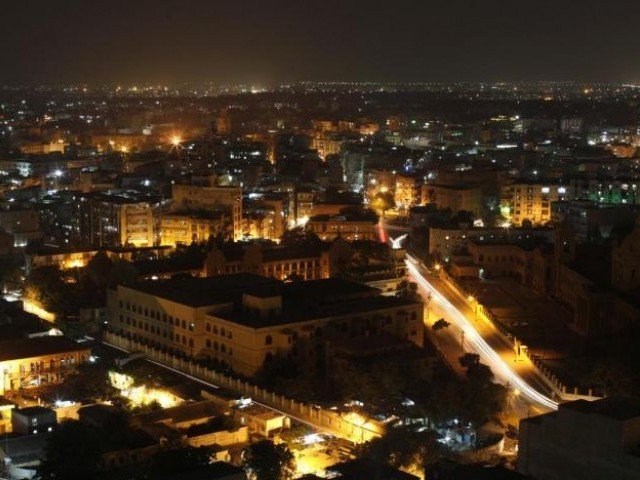 ---
KARACHI: Chief Minister (CM) Murad Ali Shah has said that terrorism was an international issue and it is still rife even in the United States (US), but we have successfully eliminated it through our political will and with the support of the people of Pakistan, particularly of Karachi.

This he said while delivering his presidential address at Naya Nazimabad, where the launch ceremony of Karachi Kings was organised Sunday evening.

He said that terrorism was not only a problem in Sindh, Pakistan or Asia but it was an international issue which badly affected the world.

"The US and various other countries are still struggling against terrorism, but with the grace of God we have eliminated it completely and are now working to make the peace in the city sustainable," he said, adding that the lights of the city were being restored and its dilapidated infrastructure reconstructed.

He lauded the services and sacrifices of the law enforcement agencies, particularly the police, Rangers and intelligence agencies, who fought against terrorists, mafias and gangsters in the city.

CM wants the Aga Khan to visit Karachi every year

"Now, Karachi is one of the peaceful cities of the world and we are working day and night for its reconstruction," he said.

Shah lamented that the media was accusing the government of digging all the roads in the city, which has caused serious problems for the people. "Yes, I have gotten them [the roads] dug because we are reconstructing them for you [the people of Karachi]. Not only are we constructing roads, but laying new water supply and drainage lines too," he said.

He added that it was not a simple task to replace a more than 50 to 60 years old drainage system.

"InshaAllah, in May, the city will give a new look - the look of a developed and beautiful city," he vowed.

CM inaugurates vehicle inspection system

The CM urged the media to support him in the reconstruction of the city. "This city is one of the few best cities of the world in terms of its diversified population, sea ports, industrial hub, fish industry and to some extent, agriculture, particularly the vegetables and fruits," he said.

The best characteristic of Karachi is the holy places of different religions such as mosques, temples, churches, gordwaras, he said, adding that people of different faiths get together at the shrines of sufis and saints.

"Such a pluralistic society is rare in the world," he said, admitting that this sense of co-existence had dwindled down, but was now emerging again.

Sindh chief minister expresses reservations on census results

He said that the arrangements for the Pakistan Super League final were being made at international standards. "I am working to bring back international cricket to Karachi and to promote hockey, boxing and other games as well," he said.
COMMENTS
Comments are moderated and generally will be posted if they are on-topic and not abusive.
For more information, please see our Comments FAQ