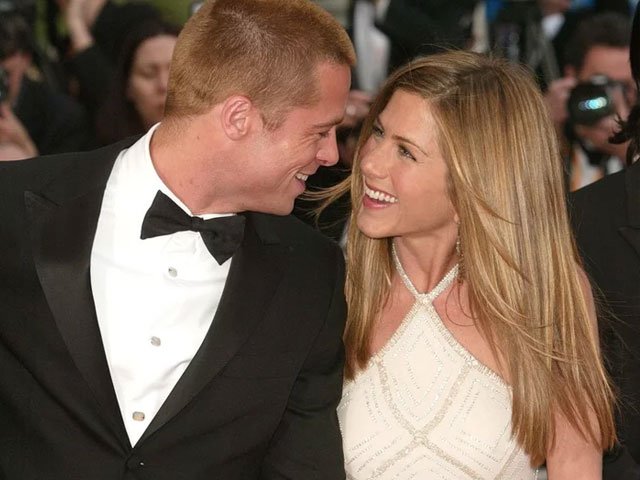 ---
LOS ANGELES: Following the news of Jennifer Aniston and Justin Theroux's split, the internet went into a frenzy with the possibility of a reunion of the starlet and her former beau Brad Pitt. But that seems unlikely as they haven't met in a long time, says a source.

"They haven't seen each other in ages," People quoted a source with knowledge of Pitt and Aniston's current relationship as saying.




"For well over a decade now they have lived totally separate lives and so not surprisingly, they have become totally different people than who they once were when they were together," the source added.

Jennifer Aniston and Justin Theroux split

Pitt, 54, and Aniston, 49, divorced in 2005 after five years of marriage.

"They broke up, and they did it because they had serious issues. They're not stupid. They remember why it didn't work," the source said.

"They've been over each other for longer than they were ever together. It is such ancient history."




When it comes to the possibility of a new relationship, the source says their lives are simply too different from when they first met to make it work.

"Now you add six kids on his side and each of them having their own assorted battle scars into the mix? Forget it. It's not going to happen," the source added.

Leaving Jennifer Aniston for Angelina Jolie was one of my biggest mistakes: Brad Pitt

While Aniston and Pitt have remained friendly over the years, the source says two aren't especially close.




"They aren't in regular contact, beyond an occasional text back and forth to wish each other the best when there's been a new project or big event," the source said.

Aniston and Theroux announced the end of their two-year marriage and nearly seven-year relationship in a joint statement on Thursday. Pitt and actress Angelina Jolie called it quits in 2016 after two years of marriage and 12 years together.

Have something to add to the story? Share it in the comments below.